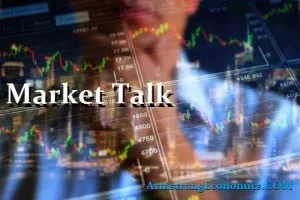 Asian markets were a little concerned of the afternoon sell-off the US markets experienced Friday and so were a little hesitant to find their own feet to open the week. Obviously, the media has worked everybody up into a frenzy ahead of Tuesdays US Midterm elections. In China President Xi Jin ping opened the China Trade Expo with a speech encouraging globalization but saw its core indices decline today after last weeks rally. In late trade we are also watching the Yuan drift weaker (6.93) having seen it in a tight and lower average for much of the Asian day. The Hang Seng lost over 2% as real estate and tech continues to weigh on sentiment. The SENSEX tried all day to make the green but it was not to be. Eventually closing just -0.17% a last minute rally that just failed at the close. The INR has had a relief rally but has turned negative once again. Last seen trading with a 73 handle is doing well to remain under its recent lows.
European indices experienced a mixed session Monday with all core in and out of the red. Again, it has been tech and real estate that weighs on markets as revaluations, loans and a general slowdown continue to hit markets. In Europe the Italian budget will hit th headlines again this week as the EU ministers meet to discuss. The market speculation is that the EU will be hard-lined again as the FTSE MIB finished the day down around -0.6%. There was speculation running around that the UK had managed a final deal with the EU, but this just turned into speculation and nothing concrete even as Sterling bounced. Markets really are being led this week by US elections! Even with central bank meetings due, all eyes will be on the House result and the speculation surrounding beauty or beast.
With much speculation and concern surrounding the elections, it was the NASDAQ weakness that appeared to set the trend. Apple stocks was off near 7% at one stage but managed a bounce in the final hour. Interesting that the DOW and S+P were holding in well and finally managed to break higher as the tech selling slowed. By the close the DOW and S+P had gained +0.7% whilst the NASDAQ ended the day down -0.38% and well off its lows. This week is a big week for Treasuries with auction across the curve. Todays 3yr saw the highest allocated yield and looks set to be the start of the trend. Let see how the Midterms go….
Japan 0.12%, US 2's closed 2.91% (u/c), US 10's 3.20% (-2bp), US 30's 3.43% (-3bp), Bunds 0.42% (u/c), France 0.79% (+1bp), Italy 3.32% (+1bp), Greece 4.25% (+1bp), Turkey 15.81% (-135bp), Portugal 1.88% (+1bp), Spain 1.56% (-1bp) and Gilts 1.50% (+1bp).