Blog/Market Talk
Posted Nov 4, 2015 by Martin Armstrong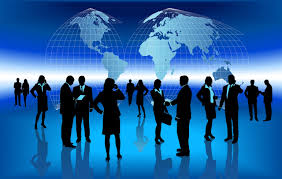 Asia, and China in particular, put in a stellar performance today, eventually closing up over 4%. Rumors pushing the market that the PBoC is pursuing a tighter relationship between Shanghai and Hong Kong, and also that President Xi Jinping said the country's economic growth rate will not be less than 6.5% in the next five years to 2020 with reasons provided. Interesting price action in the Nikkei today, and yet again it failed to hold the 19k level.
The European session opened following the positive sentiment but could not maintain the momentum. The DAX was the poor loser today, closing down 105 points (-1%). FTSE and CAC closed positive on the day, but a long way from the day's highs. The ADP report released earlier in the day was marginally better than expected (+182k), but dealers await Friday's non-farms number instead. All U.S. indices closed negative but off their intraday lows. Despite a wall of money sitting on the sidelines, dealers remain nervous after Janet Yellen's comments this afternoon and the bond market's reaction to it!
U.S. Treasuries traded heavy at the short-end today. Comments from Fed Chair Yellen that December could be the first hike in ages brought the front-end back to life. We saw 2s to 5s lose 5bp, whilst 10s remained unchanged, and 30s actually traded higher! The spread between TY/RX was active intraday, ranging from +164 to 159, and finally closing at +162BP.
Oil had a reasonably solid morning session but lost all of that and more in the afternoon trading as news of additional inventories hit the screens. Gold suffered yet another weak day closing at $1107 (-0.6%).
The U.S. dollar was the pride of the fleet today, making ground against both majors and emerging market pairs. The DXY closed up +0.8% at 98.01, which is obviously adding additional pressure to commodities and foreign issuers of U.S. debt.
Tomorrow should add more clarity to the global forecasts when we see retail sales from Europe, the UK Bank of England decision, and U.S. initial claims. All this leads up to Fridays Non-Farms fun and games.