Blog/Market Talk
Posted Nov 4, 2016 by Martin Armstrong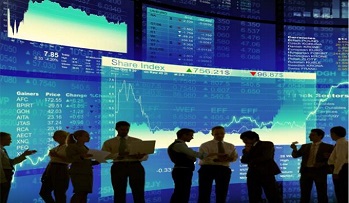 Strong economic data in China (PMI released at 52.4) supported an encouraging rally for the Shanghai after recent regional losses. The index ,managed a 0.85% rally just as Hong Kong's Hang Seng large cap's took a hit (-0.6%). The Nikkei was closed today for Culture Day national holidays.
The Yen, however, was trading and continued its rally as a safe-haven trade. The currency managed a 0.55% rally into the mid 102's before losing momentum by end of European trading.
 Over in Europe it all seemed to about the UK and BREXIT, again! Earlier we saw a better than expected Services PMI (54.5 against an expected 52.4), then came an unchanged BOE (though Reverse Auctions were downsized from £1.17bn to £1bn). To top it all we heard that the High Court has ruled parliament approval is required ahead of triggering Article 50! GBP gained the most it has seen in a while rallying 1.5% at one stage but was to close the day around 1% firmer. Core equity indices were mixed with many dealers still running extremely light books in the volatility. Banks shares were better across the board but we did see lower numbers than anticipated for Credit Suisse (CHF 41Mln against an estimated 120Mln); shares were off by 7%. On the flip side ING, BNP and Soc Gen were all better than expected with share performance to match (+2.5%; +1.5% and +5.5% respectively.
Of interest today was Egypt's central bank said it would allow the currency to float as part measure to tackle growth issues. The EGX 30 rallied almost 4% whilst the currency lost around 30% recently. The central bank raised rates by 300bp.
The US market had an extremely quiet session with prices just drifting into the close. Not really a surprise given we have Non-Farms tomorrow and the election next week. Dealers will certainly be looking to run low inventory into these two events, which actually could promote more volatility than normal. The broader S+P suffered most today falling 0.4% while the DOW lost just 0.2%, with the NASDAQ down almost 1% after Face-Book warned of ad's declining pushing its shares lower by 7%.
The majority of the US Treasury sat in a tight range but for the 30yrs. They saw a little pressure in prices as yields gained 4bp closing at 2.6%, whilst 10's remained unchanged at 1.81%. German 10's drifted 3bp today down to 0.16% closing the spread at +165.5bp. Italy 10's closed 1.69% (+3bp), Greece 7.64% (-11bp), Turkey 9.92% (-5bp), Portugal 3.22% (+1bp) and UK Gilt 10yr at 1.20% (+3bp).