Blog/Market Talk
Posted Nov 30, 2016 by Martin Armstrong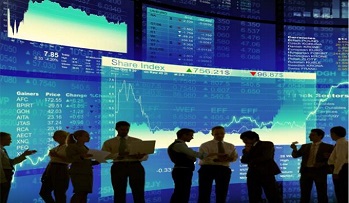 Been a crazy day for many markets today but stocks have not really been one of them! Oil was the crazy sector today following yesterdays 7% price decline today we saw a healthy 9% appreciation on news OPEC plans a production cut. However, that was not until late European trading so lets just recap Asia first. The Nikkei closed almost unchanged on the day for cash but the fun and games started later in the US trading session. Shanghai lost near 1% as month end book-squaring took the blame while the Hang Seng saw small gains. Late in the day the JPY looked closely at trading with a 115 handle which encouraged 1.6% rally in the Nikkei futures.
European indices took their lead from the oil market with all core sectors closing stronger (+0.2% to +0.45%) across the board. Oil rallying near 8% certainly encouraged sentiment if nothing else. European economic data was almost inline against expectations but it was the US Chicago PMI and the ADP number that surprised dealers and none more so than the Bond guys. As we approach month end all will be watching key levels especially on 30yr Bonds, gold, core indices and DXY.
Despite the US cash markets opening at record levels we did see a small decline as the day progressed. As we opened the headline appeared that OPEC had agreed to cut production by 1.2Mln bpd. FED Beige book also better across the field but Fridays NFP will be key which is refreshing that we are going back to data watching rather than anything else. Next week we have ECB but many will be watching Sundays Italian election result and how BTP's and the Euro reacts. Manufacturing in China and the US tomorrow while in Europe we see Unemployment. Most remain on the sidelines for majority of this year rally so should be interesting to watch the scramble into year end especially given the DXY strength (up 0.5% again today). DOW closes the month up over 5%.
Big sell-off in the fixed-income market continued today probably only saved by the fact that it is month end. US 2's closed 1.12% (+3bp) bit 10's lost 10bp closing at 2.38% (2/10 out at +126bp). In Germany bonds held marginally better with 10yr Bund closing 6bp higher (yield) at +0.27% closing US/Germany spread at +211bp. Italy closed 1.98% (+4bp), Greece 6.45% (-34bp), Turkey 10.82% (+5bp), Portugal 3.67% (+8bp) and UK Gilt 10's at 1.41% (+5bp).