Blog/Market Talk
Posted Nov 29, 2016 by Martin Armstrong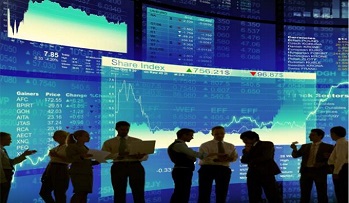 It was not until late in the European session did we start to see much movement and even that was in oil. In Asia we saw yet another quiet with the JPY continuing with its strengthening theme and the Nikkei reacting accordingly. The PBOC set the Yuan at 6.8915 whilst the off-shore plays well into the 6.92's. Tomorrow we hear if anything is to become of the OPEC meeting but as we started oil did decline over 4% to close in late US trading around $45.50. Shanghai and HSI closed mixed +/- 0.3% with HSBC and Stand Chart dragged a little on the HS as rumours circulate of a headcount culling. There were also rumours around that both of these banks could suffer upon the BOE's stress test results.
Ahead of more data and central bank playing we saw performance for banks in general but especially Italian. Even BTP's were bid today after the ECB said they plan to increase their purchases if there is any undesired effects following Sunday election. As the oil price decline came late in the day most European indices closed firmer. The ECB and their relentless support maintains yields/assets within a narrow range that feels can only be broken by time. It will be interesting to see how European markets hold up once the FED starts to raise rates and the capital flow increases.
Consumer Confidence came in much better than expected (107.1 against expectations of 101.2) and a 3.2% print for GDP but still the market tended to hold its ground ahead of big numbers later in the week and of course the Italian vote (Sunday) and the ECB next week. We did see the NASDAQ pushing ahead and in late trade was up around 0.5%, whilst the DOW and S+P saw small but encouraging gains as they drifted into the close. Financials have performed in recent days as more talk of rolling-back the excessive regulations continue to push optimism.
As we approach month end and despite todays economic releases we saw gains in the Treasury market today recovering some of the recent curve steepening. 2/10 were last seen trading +121bp. US 10's around 2.30%. German Bunds were not part of the European rally as the ECB probably has enough of those for the moment. However, peripheral markets did benefit on next weeks ECB purchase plans with rallies particularly seen in Italian BTP's. 10yr Bunds closed 0.22% (+2bp) which closes the US/Germany spread at +208bp. Italy 10's closed 1.94% (-12bp), Greece 6.80% (-3bp), Turkey 10.77% (-2bp), Portugal 3.58% (+1bp) and UK Gilts 1.37% (-1bp).