Blog/Market Talk
Posted Nov 28, 2016 by Martin Armstrong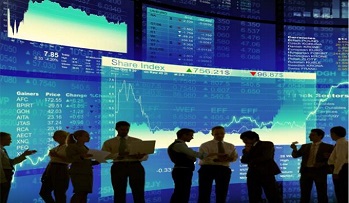 Asia had a fairly quiet trading day but ahead of so much market moving content this week it really should not be such a surprise. Nikkei closed almost unchanged at -0.13% but that was a healthy performance given the uncertainty drove the dash back into safe havens again, notably the JPY. The Yen traded from strength to strength into the US session closing at the highs of the day at 112.30 (+0.6%). Safe havens continued with gold up around 0.9% continuing the talk that India investigates closer import rulings, however currently up $11 so far on the day. Both Shanghai and Hang Seng closed up around +0.5%.
Oil through the 50 day MA in today's trading and is currently up around 3% on the day on the anticipation of an OPEC deal and more controlled output/supply – keep an eye on the OPEC meeting Wednesday. Despite all the optimism surrounding the oil market it certainly did not help European stocks with all key indices closing on or near their days lows. DAX closed the day over 100 points lower down -1.1%, FTSE -0.6%, CAC -0.9% and IBEX -0.65%. The Euro closed little changed despite the weekend French vote but with so much in the wings a little profit-taking clears the air. Financials were one of the lagers today yet again in Europe as uncertainty surrounds the currency, leadership, BREXIT, Turkey all as the velocity of money continues to decline in Europe.
Weaker overseas sessions implied a lower opening for the US with Financials leading the opening lag. Throughout the morning dealers were comfortable running limited positions ahead of a data full week ahead. We did see a bounce in the VIX today but then having been beaten-up so badly lover recent highs todays move is not surprising. interesting that the Russell is up 13% versus S+P +4% since election.
2's closed +1bp at 1.12% with 10's closing -3bp @ 2.33% which closes the 2/10 curve at +121bp.
German Bunds closed 0.2% closes the spread US/Germany at +213bp. Italy 10's closed 2.08%, Greece 6.82%, Turkey 10.8% (-17bp), Portugal 3.56% and UK 10yr Gilt 1.39% (-4bp).
Bunds 0.2% (+219bp US/Germany)