Blog/Market Talk
Posted Nov 25, 2016 by Martin Armstrong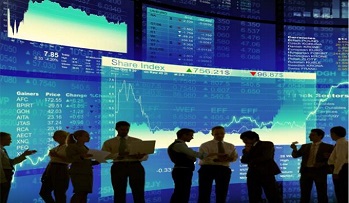 Early gains were eroded having seen an in-line CPI print but the weekend book-squaring turned sentiment to settle just under the weekly highs. The currency continues to decline with the Yen trading 113.50 for the majority of the session having rejected the 114 figure change earlier in the day. The Shanghai and Hang Seng indices closed better (+0.5% and +0.6% respectively) despite the decline in the price of oil and gold. The PBOC set the Yuan rate at 6.9168, with the off-shore pushing the 6.9600 for the majority of the US trading session. Gold continued to drift eventually hitting the weekly support at $1179; it will be interesting where this trades next week given the support we are currently flirting with.
Europe is traditionally quiet on and/or after a US national holiday and today was no exception to that rule. The UK GDP was released bang-on consensus (+0.5% Q/Q and +2.4% Y/Y) which after a busy week resulted in unchanged markets for cable, FTSE and Gilts. Although, as gilts had been hit so hard this week there was a little profit-taking ahead of the weekend. The DAX, CACA and IBEX were all small better (around +0.15%) which was a reasonable performance given the Euro bounce, the decline in oil and the US stock market registering even more contract highs. There were talks that Europe is considering/discussing a "Post BREXIT transition deal" but only once Britain has triggered Article 50. Details are still very sketchy but the rumours are around a three-tier negotiations approach – more when we have some clarity.
In a shortened trading day the core US indices closed higher setting a fresh bull trend since the election. Volumes were quiet as expected but even as oil lost 3.5% and the DXY closed strong markets were lead by utilities'. Early talk is that Black Fridays shopping bonanza is setting record levels and with Treasuries hitting new highs (yields) does not seem to be having much of an impact. Many are already discussing next weeks NFP's in the hope that could provide the push to extend this stock rally into year end even though the hike is well and truly priced-in.
US 2's closed 1.12% and 10'S at 2.35% (+1bp) which closes the curve at +123bp. German Bunds closed +0.24% (-1bp) closing the US/Germany spread at +211bp – that what QE does to a market. Italy 10's 2.08% (-4bp), Greece 6.81% (+2bp), Turkey 10.97% (+5bp), Portugal 3.57% (-7bp) and UK Gilt 10yrs at 1.41% (-2bp).