Blog/Market Talk
Posted Nov 24, 2016 by Martin Armstrong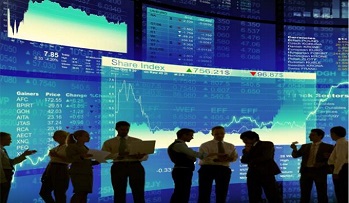 The Yen weakness continues to off-set the Nikkei strength with today breaching the 113 level and spending most of the day trading weaker. The Nikkei rallied closing up 0.9% with exporters leading the gains given the currency play. Volumes were light but then that should have been expected given the US holidays but we remain focused on Europe, the ECB, the US and the recent decline in the price of gold. In China the PBOC set the Yuan at 6.9085 but the off-shore traded up to 6.9660 we saw small gains (0.4%) in the Shanghai index. The INR also losing ground again, as what might be called, excessive regulation are implemented restricting gold imports and stifling cash exchanges. The exchange rate remains under the 2013 lows but many see it as only a matter of time before these levels are breached.
Small gains (+0.2-0.4%) were registered across the European indices today in also light volume but saw the Euro reject any attempts to take it higher. The Spanish data release was not much to write home about coming in at unchanged (GDP at 3.2%) whilst the German IFO missed consensus releasing at 110.4 against a 110.5 previous and expected. Despite the US holidays European markets remain nervous ahead of next weeks vote in Italy. Many are anticipating another BREXIT moment even though the ECB said today that they can shield the Euro Area from financial instability -seriously!!? In Turkey the Central Bank unexpectedly raised overnight lending and one wk repo rates (to 8.5% and 8% respectively) today which saw the Turkish Lira fall 1.5%. The USD DXY continues to move ahead and was last seen trading the futures at 101.75 this evening.
In the Bond market US cash trading was closed but the futures drifted again closing near the days lows (10's and 30's off 25 and 50cents respectively). Bund closed marginally higher (price) with 10's at 0.25%, Italy 2.13% (+1bp), Greece 6.79% (+1bp), Turkey 10.92% (-8bp), Portugal 3.64% (-1bp) and UK Gilts 1.43% (-1bp).