Blog/Market Talk
Posted Nov 23, 2016 by Martin Armstrong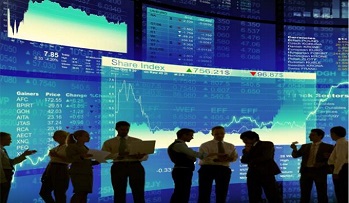 Asian trading was pretty quiet ahead of much European and US data and consequently did not spring into action until later in the day. The Nikkei, HSI and Shanghai exchanges were moderately mixed but we did see the ASX (Australian market) produce a strong 1.3% return as Miners and Ind Metals performed well. All this on the back of US record closes and the hype of US infrastructure spending pushing up prices. This was all to change in afternoon Europe after we heard from the UK Autumn Statement and additional US data releases. In late US trading the Nikkei futures were up 1.5% but the currency broke into the 113 handle.
Europe had a quiet morning despite the strong PMI release but steadied whilst awaiting UK Chancellor which came just ahead of the US economic releases. UK said they have abandoned balancing the budget anytime soon, revised growth lower to 1.4% (2.2% was hoped for) all at the same time as raising debt issuance from 87.4% (of GDP) to 90.2% in 2018. The result of this was initial GBP weakness (which recovered by the close – as is a very crowded trade) but hit the Gilt market across the curve – see later yield increases. US data was also strong with the traditionally volatile Durable Goods forecasted 1.5% being beat by a 4.8% release. Core European indices finished +/- 0.25% as the top topic of discussion today surrounds the Bond markets.
US markets were quiet ahead of the long weekend but that did not stop the DOW from setting another high even it did not close there. Economic data set the reassurance, if that were needed, but was also supported by FED minutes suggesting a stronger economy. ugh the US is closed tomorrow the rest of the world continue to ponder what many are claiming, "Extremely difficult trading conditions"! Tomorrow we see German and Spanish GDP and Japanese CPI. The DXY continues to break fresh highs but given the economic support coupled with the problems elsewhere just naturally pours more and more cash into the US market.
Early speculation in Europe that the ECB is questioning collateral types and concerns how the Repo market has dried, is leading to further investigations. Upon the news all European bond markets took a hit including the core but that was not really needed as nerves grow approaching next weeks Italian vote. It is not surprising this is hitting BTP's as the FTSE MIB is down around 22% YTD. US 10'S added 5bp to close 2.36%; 30's closed 3% having seen 3.04% in earlier trading. In Germany 10yr Bunds closed 0.26% (+4bp) closing the spread at +210bp. Italy 10's closed 2.11% (+10bp), Greece 6.79% (+1bp), Turkey 11% (+22bp), Portugal 3.65% (+5bp) and UK Gilts +9bp at 1.45% having heard of additional issuance and the abandonment of balancing the budget anytime soon.