Blog/Market Talk
Posted Nov 22, 2016 by Martin Armstrong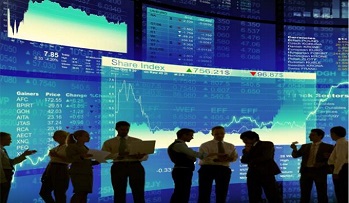 Early fears from the earthquake and the concerns that we would break the 18k level were soon dismissed as the morning lows created the days lows. The Nikkei traded better just ahead of the lunch break and spent the balance of the afternoon session trading from strength to strength and closing at the days highs. Up around 0.35% takes us back to early January levels with many hoping this continues into year end. The JPY saw the reverse trade opening strong but closing weak and in late US trading is back over the 111 handle having rejected the 110 early in Tokyo. Both Shanghai and Hang Seng returned impressive gains today with a 1% and 1.4% climbs respectively. Many claimed it was the potential Free-Trade without TPP whilst others claimed they were expecting positive news from OPEC meeting.
European markets opened well but could not hold the positive sentiment throughout the day. Initial hopes were surrounding OPEC meeting but that faded quickly. Theresa May has said very little surrounding BREXIT today but the speculation of a transitional deal which may delay Article 50 took GBP higher yesterday only to be reversed in todays trading. Given the weakness in sterling the FTSE closed better but way off of intraday highs. We have the Chancellor presenting the Autumn Budget tomorrow so expect more volatility in cable. The Euro continues weak with many speculating parity by year end.
US stocks set yet another record day with the DOW breaking the 19k mark ahead of the long weekend. Good news on the data front also with Existing Home Sales setting their highest annual rate in nearly ten years. Wednesday we will see New Home Sales which are expected unchanged from last month at 0.59M, we see Initial Claims (early because Thursday we are closed), Uni. Mich Sentiment (final) and lastly the volatile Durable Goods number. However, with core indices closing at record levels we are in for an interesting final few weeks as we run into year end especially considering the huge amount of cash still sitting in the wings.
A quiet day for Bond after the early rally was rejected pushing yields a little higher. The curve 2/10 closed unchanged but 10's were marginally weaker closing 2.32%. In Europe more talk of further QE saw buying chasing prices again all pushing yields back down. German 10yr Bund closed 0.22% (-5bp), Italy 10's closed 2.02% (-5bp), Greece 6.78% (-2bp), Turkey 10.78% (+1bp), Portugal 3.60% (-8bp) and UK Gilts 1.36% (-6bp).