Blog/Market Talk
Posted Nov 21, 2016 by Martin Armstrong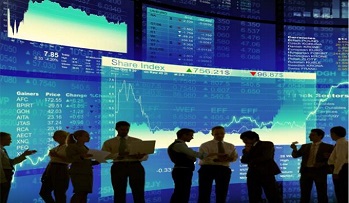 A positive session in Asia in what is presumed to be a quiet week as US holidays shorten much intended volume. We usually see a flurry in activity post US Thanksgiving which usually is the last ditch attempts by big money to balance decisions ahead of year end. All should be complete by the first week in December which is why we have a quiet run into Christmas week. Don't forget however that many have missed this rally indicated by the amount of money still sitting in cash, which implies we may finish the year at the highs. The Nikkei managed another 0.8% increase today with JPY trading into the 111 handle. The currency always seemed to impact Japan and todays trade number were no exception. In China they fixed the Yuan at 6.8985 its lowest level since January 2009, whilst the Shanghai closed better by 0.7%. HSI was small better on the day. All eyes even in Asia are transfixed on the bond markets and especially Treasuries. Further weakness (higher yields) propel stocks and US Dollars higher in anticipation.
The DXY lost a little ground today backing-off from the 101.50 level but was replaced by more stock advances. The NASDAQ broke fresh highs with the DOW and S+P not far behind. Europe followed suit but with limited advances as we heard more monetary easing vocals from Mario Drgahi as he addressed the European Parliament. Merkle has confirmed she is seeking a fourth term in office; whilst in France Sarkosy conceded defeat in the initial rounds. Markets were quiet but should be expected with so much at stake in the holiday shortened trading week. In the UK Theresa May (PM) addressed the CBI with what many claim was a climb-down on workers representation on UK Boards whilst pledging low taxes and possibly more infrastructure spending; the GBP climbed more than 1% where it settled.
US stocks closed firm again on oil price strength (more rumours of OPEC) despite a little profit-taking towards the close. Gold held last weeks lows and even begins to see fresh money moving into the market. Late US trading again saw pressure on the DXY especially with EM currencies. All eyes remain on the bond market especially given US auctions taking place this week (2's went ok today).
Some flattening returned to bond today but mostly late in the US day. There was a news report on a 7.2 earthquake in Japan that lifted the JPY and saw some bears covering shorts in long bonds. The 2/10 curve recovered 4bp to close 10's at 2.32% and the curve at +125bp. In Europe German Bunds were virtually unchanged at 0.27% which closes US/Germany at +205bp. Peripherals performed on the back of Draghi's continued commitment – Italy 2.07% (-2bp). Greece 6.79% (-13bp), Turkey 10.77% (-5bp), Portugal 3.68% (-14bp) and UK Gilts 1.42% (-2bp).