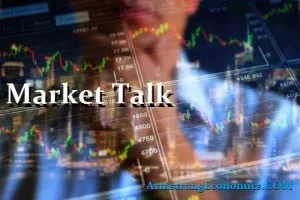 ASIA:
Australia's former ambassador to China, Geoff Raby, has warned Australia is likely to keep suffering economic harm from "repeated rounds of Chinese economic coercion," and needs to find a way to reset the relationship. He said Seafood exporters are the latest industry group to report disruptions in accessing the Chinese market, and thus Australia needed China more than the other way around. That is despite the Morrison government's assertions – including at high-level talks in Washington in July – that Australia is pursuing its own policy and is not doing anything to injure the important relationship with China.
China's economic recovery gathered pace in the third quarter, according to an AFP poll of analysts, with consumer spending gradually picking up as coronavirus fears eased, helping a wider rebound spurred by investment and exports. Growth in July-September is expected to come in at 5.2 percent when official data is released Monday, bringing the world's second-largest economy closer to last year's 6.1 percent annual expansion, even as countries around the world struggle to contain the deadly pandemic. AFP's survey, involving analysts from 13 institutions, also forecast full-year growth of 2.3 percent, slightly above the International Monetary Fund's forecast, which tagged China as the only major economy likely to expand this year.
The Indian government planning think tank NITI Aayog said that India will soon introduce production-linked incentive (PLI) schemes for 9 to 10 sectors. This decision is aimed at encouraging local manufacturing. The government had already launched PLI schemes for mobile phones, medical devices, electronic manufacturing, and pharmaceuticals. Its Vice Chairman Rajiv Kumar also highlighted the government's push towards electric mobility or e-mobility in the country and said government is committed to offering a bigger space to private companies to help the country achieve sustainable growth rates.
India's gas oil consumption in October rose 6.6% from a year earlier, the first such increase since COVID-19 restrictions were imposed in late March, signaling a pick-up in industrial activity, Reuters reported. Diesel sales by the country's three state fuel retailers totaled 6.17 million tonnes in October, according to provisional data compiled by Indian Oil Corp (IOC), the country's biggest refiner and fuel retailer. Sales of ga soil, which account for about two-fifths of India's fuel demand, rose 27.5% from September. Rising gasoline and gas oil demand in India should also aid other markets hit by slow demand recovery.
The major Asian stock markets had a green day today:
NIKKEI 225 increased 318.35 points or 1.39% to 23,295.48
Shanghai increased 0.59 points or 0.02% to 3,225.12
Hang Seng increased 352.59 points or 1.46% to 24,460.01
ASX 200 increased 23.70 points or 0.40% to 5,951.30
Kospi increased 33.01 points or 1.46% to 2,300.16
SENSEX increased 143.51 points or 0.36% to 39,757.58
Nifty50 increased 26.75 points or 0.23% to 11,669.15
The major Asian currency markets had a mixed day today:
AUDUSD increased 0.00103 or 0.15% to 0.70386
NZDUSD increased 0.00066 or 0.10% to 0.66203
USDJPY increased 0.19 or 0.18% to 104.86
USDCNY decreased 0.0017 or -0.03% to 6.69331
Precious Metals:
Gold increased 14.80 USD/t oz. or 0.79% to 1,892.75
Silver increased 0.36 USD/t. oz or 1.53% to 23.992
Some economic news from last night:
China:
Caixin Manufacturing PMI (Oct) increased from 53.0 to 53.6
Japan:
Manufacturing PMI (Oct) increased from 47.7 to 48.7
South Korea:
Nikkei Manufacturing PMI (Oct) increased from 49.8 to 51.2
Australia:
AIG Manufacturing Index (Oct) increased from 46.7 to 56.3
Manufacturing PMI decreased from 55.4 to 54.2
MI Inflation Gauge (MoM) decreased from 0.1% to -0.1%
ANZ Job Advertisements (MoM) increased from 8.3% to 9.4%
Building Approvals (MoM) (Sep) increased from -2.3% to 15.4%
Home Loans (MoM) decreased from 13.6% to 6.0%
Invest Housing Finance (MoM) decreased from 9.3% to 5.2%
Private House Approvals (Sep) increased from 4.8% to 9.7%
New Zealand:
Building Consents (MoM) (Sep) increased from 0.2% to 3.6%
Indonesia:
Nikkei Manufacturing PMI (Oct) increased from 47.2 to 47.8
Inflation (YoY) (Oct) increased from 1.42% to 1.44%
Inflation (MoM) (Oct) increased from -0.05% to 0.07%
Core Inflation (YoY) (Oct) decreased from 1.86% to 1.74%
Some economic news from today:
India:
Nikkei Markit Manufacturing PMI (Oct) increased from 56.8 to 58.9
Hong Kong:
Retail Sales (YoY) (Sep) increased from -13.1% to -12.9%
Australia:
Commodity Prices (YoY) increased from -5.2% to -0.3%
EUROPE/EMEA:
The head of the UK's leading employers' organization has stepped up pressure on the government to conclude trade talks with the EU so that the country can move on from the "suspended animation" of the past four years. Director general of the CBI, Dame Carolyn Fairbairn said her biggest regret was that the issue had not been resolved earlier and warned ministers that businesses grappling with Covid-19 were unprepared for a hard Brexit. Talks between London and Brussels have intensified in recent days as negotiators grapple with issues such as fishing and state aid.
The coronavirus pandemic has pushed nearly all Mideast nations into the throes of an economic recession this year, yet some rebound is expected as all but two — Lebanon and Oman — are expected to see some level of economic growth next year, according to a report published by the International Monetary Fund. The IMF projects the Lebanese economy will see one of the region's sharpest economic contractions this year at 25%. While Mideast nations have seen fewer confirmed cases and deaths from the virus than countries in Europe and the US, the region still faces challenges in containing the disease.
The major Europe stock markets had a green day:
CAC 40 increased 96.90 points or 2.11% to 4,691.14
FTSE 100 increased 77.70 points or 1.39% to 5,654.97
DAX 30 increased 231.80 points or 2.01% to 11,788.28
The major Europe currency markets had a mixed day today:
EURUSD decreased 0.00136 or -0.12% to 1.16324
GBPUSD decreased 0.00525 or -0.41% to 1.28967
USDCHF increased 0.00345 or 0.38% to 0.92019
Some economic news from Europe today:
Spain:
Spanish Manufacturing PMI (Oct) increased from 50.8 to 52.5
Swiss:
procure.ch PMI (Oct) decreased from 53.1 to 52.3
Italy:
Italian Manufacturing PMI (Oct) increased from 53.2 to 53.8
France:
French Manufacturing PMI (Oct) increased from 51.0 to 51.3
French Car Registration (YoY) (Oct) decreased from -3.0% to -9.5%
French Car Registration (MoM) (Oct) decreased from 62.4% to 1.6%
Germany:
German Manufacturing PMI (Oct) increased from 58.0 to 58.2
Norway:
Manufacturing PMI (Oct) increased from 50.7 to 53.4
Euro Zone:
Manufacturing PMI (Oct) increased from 54.4 to 54.8
UK:
Manufacturing PMI (Oct) increased from 53.3 to 53.7
US/AMERICAS:
Over 94 million Americans have cast their vote ahead of the November 3, 2020, US presidential election. Voter turnout is expected to surpass that of the previous election, as early voting already represents over 68% of the overall turnout for the 2016 presidential election. According to a study by the University of Florida, certain states, including Washington, Florida, Georgia, Montana, Nevada, New Mexico, and North Carolina have already exceeded 90% of their 2016 turnout.
US District Judge Emmet Sullivan ordered the United States Postal Service (USPS) to use the utmost care in returning mail-in ballots prior to the cutoff. Sullivan demanded that "all ballots with a local destination must be cleared and processed on the same day or no later than the next morning for delivery to local offices, from now through at least November 7." Despite ordering the postal service to take "extraordinary measures," issues are likely to arise given that such a large percentage of the population voted before the election, which is a first in US election history.
The US Securities and exchange commission (SEC) collected $4.7 billion in fines this year, according to Reuters. Today the SEC reported receiving $3.6 billion in illegal funds from 715 cases and $1 billion in penalties. Substantial fines include a $500 million payout from Wells Fargo after determining it was partaking in unlawful sales practices. Bausch Health was forced to pay $45 million for misleading pharmaceutical disclosures. One of the largest penalties was placed on Telegram Group after the SEC ordered the company to pay investors $1.2 billion and collected $18.5 million for offering an unregistered cryptocurrency.
The US has approved the sale of four aerial drones to Taiwan in a move likely to further strain US-China relations. Under the Trump Administration, the US has sold around $5 billion worth of arms to Taiwan, however, China has warned the US not to assist Taiwan in strengthening its military.
US Market Closings:
Dow advanced 423.45 points or 1.6% to 26,925.05
S&P 500 advanced 40.28 points or 1.23% to 3,310.24
Nasdaq advanced 46.02 points or 0.42% to 10,957.61
Russell 2000 advanced 30.11 points or 1.96% to 1,568.59
Canada Market Closings:
TSX Composite advanced 116.23 points or 0.75% to 15,696.87
TSX 60 advanced 4.76 points or 0.51% to 933.66
Brazil Market Closing:
Bovespa declined 2,629.76 points or -2.72% to 93,952.4
ENERGY:
The oil markets had a mixed day today:
Crude Oil increased 0.47 USD/BBL or 1.31% to 36.2600
Brent increased 0.48 USD/BBL or 1.27% to 38.4200
Natural gas decreased 0.12 USD/MMBtu or -3.61% to 3.2330
Gasoline decreased 0.01 USD/GAL or -0.83% to 1.0408
Heating oil increased 0.02 USD/GAL or 1.51% to 1.0976
The above data was collected around 16:10 EST on Monday
Top commodity gainers: Lumber (3.87%), Sugar (3.13%), Coal (3.52%), and Zinc (1.68%)
Top commodity losers: Ethanol (-14.47%), Bitumen (-4.87%), Rubber (-3.24%), and Natural Gas (-3.61%)
The above data was collected around 12:38 EST on Monday.
BONDS:
Japan 0.05%(+1bp), US 2's 0.16%(+0bps), US 10's 0.84%(-2bps); US 30's 1.62%(-2bps), Bunds -0.64% (-1bp), France -0.35% (-1bp), Italy 0.73% (+2bp), Turkey 14.18% (+8bp), Greece 0.98% (+4bp), Portugal 0.11% (-0bp); Spain 0.14% (+6bp) and UK Gilts 0.22% (-4bp).
US 3-Month Bill Auction decreased from 0.100% to 0.095%
US 6-Month Bill Auction remain the same at 0.110%
French 3-Month BTF Auction decreased from -0.673% to -0.676%
French 6-Month BTF Auction decreased from -0.652% to -0.653%
French 12-Month BTF Auction decreased from -0.638% to -0.648%