Blog/Market Talk
Posted Nov 2, 2016 by Martin Armstrong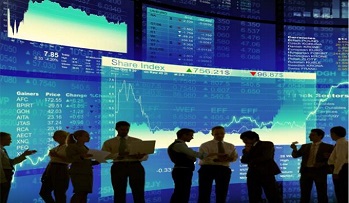 As we continue to digest news that Trump may well be leading in some polls, the nervousness surrounding markets is apparent. However, that is the case for international markets where Asia saw the Nikkei and Hang Seng lower by around 1.5%, whilst the Shanghai lost just 0.6%. We even saw a rally in gold of almost $20 (over 1%), whilst the concerns around global growth continue to unsettle markets. Given these moves we saw a return to safe-haven assets and in Asia that is the move back into the JPY; which almost saw the 102 trading in late European trading.
Europe watched oil decline on the back of inventories but also growing fears of slowing growth after the largest shipper (Moller Maersk) saw its stock decline over 7% following poor results (-30% on expectation) due predominantly to slowing freight and rates. Banks and energy stocks also hit prices together with sentiment but prices were interesting ahead and just after the FED's announcement. Europe closed lower across the board with declines of over 1% for the core and with IBEX closing down 1.9%. The rush back into bonds was the game ahead of the FED but in late US trading has seen a little profit-taking enter the market. The Euro and GBP recovered some recent lost ground but much of that was returned having seen a no-change from the FED but sees the market increase the December hike possibility.
By the close the US core tended to drift lower in the uncertainty and in what could be difficult and volatile days ahead, given BOE tomorrow and the NFP on Friday. However, the US markets certainly held-up better than most and as we approached the close although we drifted, others lost more ground with the benefactors being USD based. Gold returned half of its intraday gains, as did the DXY and bonds.
Treasuries were supported more than most as we saw the 2/10 curve flatten into and out of the FED. 2's closed the day 1bp lower at 0.82% with 10's lower by 4bp at 1.78%. This in comparison to Europe where the German 10yr Bund closed 0.13%, which puts the US/Germany spread at +165bp. Italy closed 1.66% (-9bp), Greece 7.76% (-19bp), Turkey 9.97% (+8bp) Politian's further distancing themselves from Turkey joining the Euro area, Portugal 3.21% (-11bp) and finally UK Gilt 10yr closing 1.17% (-11bp).