Blog/Market Talk
Posted Nov 18, 2015 by Martin Armstrong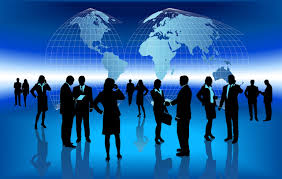 Asian equities lost momentum and saw losses in Shanghai and Hang Seng, and watched the Nikkei give back all of the opening gains. Europe fared no better closing mixed as they waited patiently for the Fed to provide direction. The U.S. market certainly felt it had the direction and momentum it required when we saw the Dow gain over 240 points to close up 1.5% today. The minutes that we thought were ambiguous basically provided something for everybody. The equity bulls were saying that it will be one and done, but at the same time, the bears were saying they will hold their course.
The bond markets really did not know what to do, and consequently, did very little. The 30yr actually improved slightly, closing the day around 3.04%. The European core markets continued their march as dealers remain comfortable that the ECB will take whatever they are holding. The spread TY/RX was last seen this evening at +176bp. So, we have had the Fed minutes now we will see the ECB's tomorrow lunchtime. Ahead of that though we have supply from France and Italy. Let's hope Mr. Draghi has his check book with him…
Even the FX market was quiet today with the euro managing to hold on to recent lows. Other core currency pairs (GBP, JPY, CHF) traded in a very narrow range in extremely light volume. Oil was also a bit of a non-event in the spot markets but ask your broker about the forwards markets! Over the past few weeks/months the forwards have re-priced a lot of the curve and have lost almost 20% over the past three months.