Blog/Market Talk
Posted Nov 18, 2016 by Martin Armstrong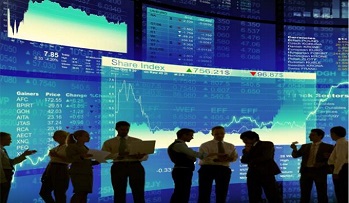 Japan appears to be in a world of its own this week as not one day has it followed the rest of Asia. Yesterdays meeting between Prime Minister Abe and Trump has failed to produce headlines but I would not rule that out for the weekend though! On the week the Nikkei has gained over 600 points and is back to levels not seen since early January. Again, we saw weakness in the JPY and even attempted to break the 111 handle in early European trading. In China the Shanghai drifted again ending a week that has not really provided much momentum in either direction. The index remains firm but remains over 400 points off of the January highs, obviously the market fears week hands.
Yet again we saw another strong day for the DXY which broke above the 101 and added an additional +0.55% to 101.50 (fut's), now 13yr highs. Europe was heavy and not just the currency but stock indices also. The core closed lower, around -0.2% across the board but it was Italy's FTSE MIB -1.45% in todays trading that is unnerving peripheral markets. Obviously, all dealers are talking about the December 4th vote but with Draghi smoothing market fears surrounding commitment to QE it could have been much worse. Market nerves will continue until the vote but if we start to see further currency depreciation sub 1% yields will need to be questioned very soon. The Euro saw levels today it has not seen since the March lows in 2015.
On the global stage if you are holding US Dollars you have had a pretty good week. Yes, core US indices drifted in todays trading but on the DOW alone you will be over 8% YTD without any currency performance added. The market is pricing the likelihood of a December move by the FED with an over 90% probability outcome. having seen no key data releases today traders were happy to watch the market drift into the weekend.
The bond market continued its decline today closing the worst back to back weekly losses in nearly six months. We saw more curve steepening with 2/10 closing +128bp putting 10's around 2.32%. In Germany the Bund held-in as the market continues to take Mario Draghi at his word, Bunds closed 0.27% +205bp. Italy closed 10's at 2.09%, Greece 6.93% (-25bp), Turkey 10.82% (+8bp), Portugal 3.82% (+11bp) and UK Gilts at 1.45% (+1bp).