Blog/Market Talk
Posted Nov 17, 2016 by Martin Armstrong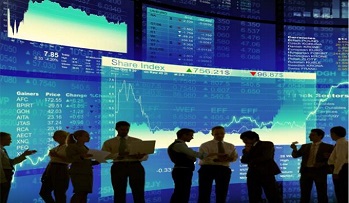 We hardly saw any excitement overnight other than the fact that the BOJ bought some 10yr JGB's to keep yield around zero. This obviously has a detrimental affect on the currency and in late trading we see JPY trading close to 110. As a consequence of the weaker currency financial stocks traded heavy whilst the exporters found support. The Nikkei closed almost unchanged on the day with other core Asian markets also looking for inspiration. The HSI and Shanghai cash exchanges closed unchanged as they await the FED chair Janet Yellen and her Senate address. It was not until late US trading did we see Asian futures markets trade higher. As we close Nikkei futures are over 1% higher with HS and China300 around 0.3% better.
A quiet morning in Europe was brought to life once we heard from Yellen. It was the Bond Market that took flight when in the prepared remarks were released on the "relatively soon" comment when referring to the next rate increase. There is just no holding the DXY back these days as today we see another 0.5% increase (around the 101 price futures). Euro suffered yet again but it should not be singled-out as it is dollar strength across the board that is relentless. Core Europe closed better with IBEX outperforming the others (+0.9%) with FTSE 0.6% and CAC and DAX both around +0.4% higher.
The broader retail market liked what it heard from the Chair today and performed accordingly. With many major indices close to all time records it was NASDAQ and S+P that produced the returns (+0.7% and +0.5% respectively). On the data front Housing Starts and Jobless Claims were the best since 1982 and 1973. VIX traded lower and was last seen 13.4 with gold also taking a hit last down $14 at $1212.
The US curve steepened in anticipation of higher rates with 10's last seen at 2.28% (+6bp). 2's closed 1.03% (+3bp) putting the 2/10 curve at +125bp. 30yrs gained 8bp and was last seen trading 3%. It was not the same in Europe as traders are still under the impression the ECB can QE the globe! 10yr Bunds closed 0.28%; which puts the US/Germany 10yr spread at +200bp. Italy 10's closed 2.09% (+6bp), Greece 7.18% (-7bp), Turkey 10.74% (-1bp), Portugal 3.71% (+7bp) and UK Gilts 1.41% (+3bp).