Blog/Market Talk
Posted Nov 16, 2015 by Martin Armstrong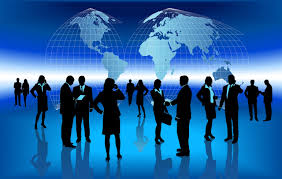 All markets opened on a nervous note following Fridays atrocities. In Asia, we saw the Nikkei and Hand Seng both down by more than 1%. This was accompanied by a flight to safety into bonds, gold, and the U.S. dollar. As European markets opened, the mood was still negative, and all indices opened weakly. CAC (France) was the only core market that failed to recover closing marginally in the red. By the close of the European session, the U.S. was on a roll and solid gains were seen across the board. Last week. oil was offered as the reason for the decline in stocks, yet today was the reason offered for the rally. Energy is up over 3% on geopolitical concerns, coupled with rising U.S. Treasury prices (falling yields), which saw healthy gains for the DOW (+1.25%), S&P (+1.5%), and NASDAQ (+1.15%).
Across the globe, the mood remained anxious as money continued to move from Asia and Europe into the U.S. dollar, keeping even gold in check. The JPY lost 0.5%, A$ down 0.65%, and the euro lost 0.9%. This takes the euro to sub 107 and it is set to target the previous low of 105. Many dealers are talking parity by Christmas. On the opposite side of that trade was the Brazilian Real (+0.8%) and Russian Rouble (+2.3%) on the day as they made ground with energies. The DXY (US Dollar Index) closed up 0.4% at 99.50.
By the close of U.S. trading, gold had retraced all of its daily gains and was in a marginal negative territory. The USD remained positive off of its daily high but still strong. The U.S. stocks recouped a lot of last week's losses and bunds were back to outperforming Treasuries again.
TY/RX spread closed this evening around +172bp.