Blog/Market Talk
Posted Nov 16, 2016 by Martin Armstrong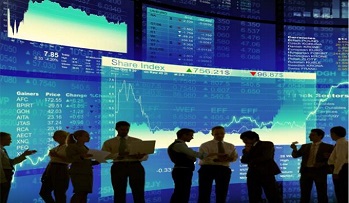 Again, we saw good performance from the Nikkei but with the currency attempting the 110 handle having a neutral ling affect. The index closed up over 1% on the day and was helped by the renewed OPEC rumour of potential output cuts. Other Asian exchanges were equally better bid but could not sustain their performance into the close. The Shanghai opened strong but by the close was back to unchanged a flirting with negative gains. The PBOC lowered again the Yuan level today at 6.8592 whilst the off-shore reached almost 6.900. The Hang Seng did manage to close 0.6% higher on the day but in late US trading has turned and is last seen down -0.8% at 22100.
The rising USD is starting to weigh on many markets now and certainly had a impact on European indices today. Yesterday we saw the DXY (fut's) break the par level trading up to 100.50 in early US trading so we see assets and the currency trade heavy. As a result there were declines across the board of a little over -0.6% for DAX, CAC, FTSE and IBEX with the CAC the worst performer dropping -0.8% on the day. Given the electoral shocker last week the one area that has started to perform is Dry Shipping Bulk and freight rates. The belief that the US will begin a fresh drive infrastructure spending has lifted many beaten down stocks from their lows.
US stocks indices started lower but managed to drag themselves back to almost unchanged on the day as the currency boosted demand for dollar assets. Todays data was not much to further demand with PPI inflation missing expectations (0.8% against forecasts for 1.2%) and also Capacity Utilization and Industrial Output both missing expectations. Tomorrow we hear directly from Fed Chair Janet Yellen as she appears in front of the joint economic committee before Congress, which many in the market will be waiting for. December rate hike appears to be a done deal so much will be taken from tomorrows appearance.
The US curve continued the recent flattening theme closing 2/10 down 2bp at +121bp. 10's closed marginally higher (in price) to yield 2.21%. Europe was a mixed-bag with core Bunds closing 0.30% (the spread at +191bp) while the peripherals continue to weaken. Italy 10's closed 2.03% (+7bp), Greece 7.25% (+4bp), Turkey 10.75% (TRY was also weaker by 1%), Portugal 3.65% (+18bp) and UK Gilts 1.38%.