Blog/Market Talk
Posted Nov 15, 2016 by Martin Armstrong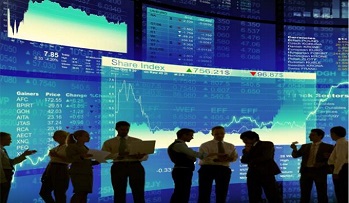 Despite a better than expected GDP in Japan (almost double expectations) yesterday failed to inspire much of a follow through today. That was the case until the cash market closed and it was only then that the Yen took a turn for the worse. In late US trading the Yen broke into the 109 handle closing out nears its days low (109.35) putting it within easy access of the psychological 110 level. The Nikkei futures responded by closing up over 1.2% better at 18.885. China was relatively quiet within the Asian session closing pretty much mixed but the off-shore currency continued to drift weaker last seen at 6.8800.
Q3 GDP in Germany was a smidgeon under consensus, also under previous release but that had more of an effect on the currency than stocks. The DXY (US Dollar Index) made a significant break today above the 100 level which are levels not seen since back in January. The Euro suffered, as did GBP which helped lift European stocks across the spectrum. On average we saw gains of between 0.4% and 0.6% as US were side-lined. In late US trading confidence has returned and so we see the NASDAQ leading the rally up 1.1%; the broader S+P up 0.6% whilst the DOW plays around unchanged. This is still an impressive start to the week especially considering last weeks gains and so even a consolidation phase which would build energy is constructive.
Bond markets recovered some of their recent losses but remain well down from the old highs. In the US the curve bounced a little with a 2bp flattening 2/10's to close +124bp. 10's closed the day at 2.24% (-3bp) and with 30's doing marginally better (4bp) and closing at 2.97%. 10yr German Bunds closed unchanged at 0.31% putting the spread at +193bp. Italy regained 12bp to close 1.96%, Greece unchanged at 7.22%, Turkey 10.73% (+3bp), Portugal 3.47% (-4bp) and UK Gilt 10's at 1.38% (-3bp).