Blog/Market Talk
Posted Nov 14, 2016 by Martin Armstrong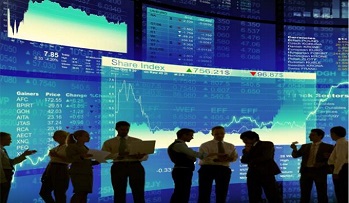 In Japan we saw a much better than was forecast GDP release (+2.2% v's expectations of +0.9%) which created a huge positive move for the Nikkei but to the detriment of the JPY. The Nikkei finished the day 1.7% higher whilst the Yen traded back over the 108 handle a move on the day of around 1.6% weaker. The Hang Seng lost 1.4% today as traders fear the rise in borrowing costs could spread as they watch the decline in the bond market. Real estate, property management and oil companies dragged the HSI lower as the nerves continue to spread following what could be the start of the rising yield environment. The off-shore Yuan market lost around 0.7% today trading as high as 6.850. Chinese bonds lost again today which continues the past three year losing streak.
There was still no bounce in sight for the Euro as it took yet another hit today, closing down 1.2%. The weakness from the European bond markets is spreading from currency, to bonds but we are seeing a little respite in the equity markets. All core markets closed better today (between 0.2% and 0.4%) but only as currency continued its slide. Not too much to add as the big moves occurred in fixed-income rather than stocks.
US stocks were happy just to consolidate at current levels after the recent run-up. We did open strong in futures but did not have the energy to follow it through, at least not yet. Markets actually played mid range all day settling almost unchanged.
We saw a parallel shift higher I US rates trading today with both 2's and 10's gaining 6bp. 2's closed the day just under the 1% level at 0.98% whilst 10's closed 2.22% (+6bp). In Germany the 10yr Bund added just 1bp to it closing 0.32% which puts the US/Germany spread at (+190bp) plus your currency gain. Italy closed 2.08% (+6bp), Greece 7.22% (+19bp), Turkey 10.70% (+17bp), Portugal 3.51% (+6bp) and UK Gilt 10yrs at 1.40% (+4bp).