Blog/Market Talk
Posted Nov 11, 2016 by Martin Armstrong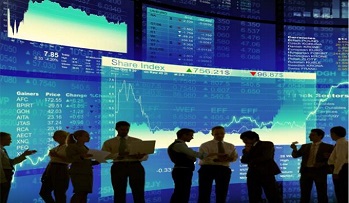 With all the fun and games this week it was a fairly quiet day for the Nikkei closing just 0.2% higher on the day. The JPY also behaved itself but with dealers remaining fearful it is only time before we see another leg lower for the Yen. Shanghai finished the week on a positive note (+).8%) whilst the Hang Seng closed -1.7% lower.
Europe was also quiet after a crazy week but FTSE was hit again after seeing GBP strength. GBP benefited off of the back of Euro selling which closed down around 0.5%. If ever markets needed an excuse to rest today was that day. With Armistice Day in Europe and Veterans Day in the States it was a well earned rest for many and an excuse to widen spreads or back away entirely. The DXY continued its dominance and closed this week as its best of the year and on the day +0.25% just under 99. Emerging market currencies have all taken a hit against the USD with the Mexican Peso today losing 3% with the Brazilian Real and the South African Rand both down 2%.
The Bond market along with currencies was also the talk between dealers with European peripheries taking a bit of a hit. Treasuries were closed but the fear that the Italian referendum may follow recent popular decisions had a huge impact on BTP's today. 10yr Italian government bonds lost 13bp closing the 10yr year at 2.02%. Germany held reasonably well as many still feel if anything happens they will get Deutsch Marks. 10yrs closed 0.305% (+4bp). Greece closed 7.03%, Turkey 10.53% (+19bp) and UK Gilts 1.36% (+2bp).
We could also see some volatility next week too but from the economic data perspective for a change. Next week in the States we have PP and CPI and a load of secondary data releases. All this will be closely inspected for clues to the likely movement by the FED. The market now assumes they finally move BUT not so sure now it will be one and done!