Blog/Market Talk
Posted Nov 10, 2016 by Martin Armstrong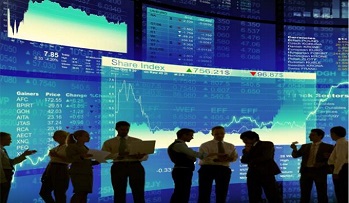 One of the largest one day gains seen in the Nikkei with a rally of almost 7% on the day. Upon the open almost no trades were seen until the index was over 5% higher, comfortably taking out the 17k level again. However, the flip-side of this move was the JPY which traded from 101 up to 107. In late US trading the Nikkei futures trade around 1% higher into the close. In China the Shanghai also responded positively gaining 1.4% but also with the PBOC fixing the Yuan weaker at 6.7912 (which is interesting a 6yr low). The Hang Seng
Very interesting that much media coverage surrounding Europe today have claimed the Trump rally has faded already. Core European indices drifted into negative territory and closing -0.25% but the UK's FTSE and Spain's IBEX were both down around 1.4%. The market is reacting to the USD strength certainly against the Euro as we see the capital flows begin to increase.
The US markets continued yesterdays move opening over 200 points higher on the DOW whilst maintaining volume. What was encouraging was that having seen new highs the rest of the day remained in that area eventually closing a tad higher on the day. NASDAQ had a volatile day with some profit-taking in some expensive and more popular stocks which briefly took it down 2% in a move but managed to hold and even saw a small bounce. We continued to see previous safe-haven asset class positions be unwound with gold falling another $15 today closing around $1257.
Treasuries were sold yet again with US 10's adding another 10bp to close 2.15%. 2's were also weaker but only by 2bp with steepens the 2/10 curve by another 8bp today (closed +123bp). Italy 10's closed 1.89% (+15bp expectations for the referendum), Greece 7.13% (-8bp), Turkey 10.34% (+8bp), Portugal 3.36% (+11bp) and finally UK Gilt 10yr 1.34% (+8bp).