Blog/Market Talk
Posted May 7, 2016 by Martin Armstrong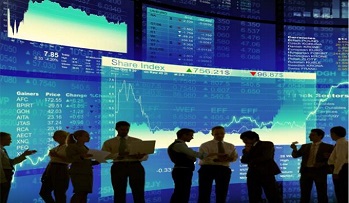 A couple of rumors and some nerves ahead of the all important US Non-Farms Payrolls. In mainland China there were rumors that local regulators may want to delay mainland listings of mainland US listed Chinese companies. We will follow-up on this rumor when we hear more information. Shanghai index closed down 2.8% and the Shenzhen B closed down 3.6%.
Europe traded sub-par most of the morning ahead of NFP's as the weakness in Asia tended to weigh on core indices. US number came in at 160k well below the market consensus of 202k and the rate was unchanged at 5%. Hourly earnings were a little better but the market was bound to focus on the headline number. The reaction was negative for stocks – where we were to hit session lows, Bonds loved the news and then currencies settled after the initial Dollar weakness. By close of business the USD had regained all lost ground and started to move ahead, whilst we saw bonds reverse all gains eventually trading down (price higher yield) on the day. Stocks decided they actually liked what they saw and by the close we back to unchanged. CAC was the only one of the core not to break back above par and closed down 0.5% on the day.
In the US the lows were hit just after the data release and then again around mid-morning trading but then spent the balance of the day recovering early losses and even managed to close up on the day. The DOW, S+P and NASDAQ all closed around +0.4% on the day which was said by many to show positive signs as it remains within its holding pattern.
We did see some weakness in the USD early in today's session but by the close all that was a distant memory. With the Euro still flirting with the 1.1400 level and GBP closing near the days low (on rumors the BOE maybe tempted to vote for a rate-cut, the USD rout feels as though it has run its course.
US Treasuries were volatile but that is nothing new for a NFP's day. Initially, bonds loved the headline print but as equities, Oil and the USD recovered the bond bounce run out of steam. The US curve saw weakness in the belly (5's and 10's) both closing 3bp higher on the day while the wings (2's and 30's) gained just 1.5bp. 2/10 curve closed +103.5bp. The European markets closed a little early for the late US rally so some of the spreads are out of whack but here are the European closes. Germany 10yr Bund closed 0.145% (US/Germany 10yr spread at +163.5bp. Italy 1.49%, Greece 8.16%, Turkey 9.63%, Portugal 3.29% and Gilts 1.42%.