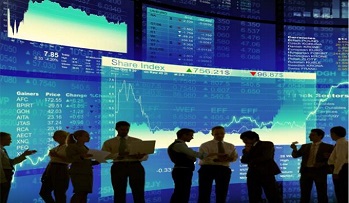 With Japan still closed the enthuses continues to concentrate on the US Dollars turnaround! The Australian ASX closed down 1.6% as BHP lost 6.5% on rumors of a large civil lawsuit in Brazil. Mainland China closed almost unchanged on the day whilst the Hang Seng lost 0.7% and these a direct result of a dollar about-turn we understand. Late US trading all core Asian indices around 0.85% lower.
It was a quiet yet mildly positive start to European equity markets at least, until EU Retail Sales numbers were released. Expecting a small pick-up from the previous 2.4% estimates were for a 2.5% print. However, this was not to be the case and a 2.1% disappointed not just equity markets but also FX, and commodities. GBP and some emerging market currencies came under pressure while the safe-haven bid for precious metals looks even less convincing this evening.
US equity markets started today's session where yesterdays left-off and soon after the opening bell, bids were hit yet again. The steady decline continues to hit confidence and as the session progresses the selling pressure increased, volatility edged higher and the VIX closed up 2.5% around 16.5%. Again, it was the metals stocks that lead the market lower. Towards the close the news of leadership contest in Turkey hit the Turkish Lira late in the day and last trades seen were around 3.5% down on the day. The DOW managed to recover from the days lows but sentiment remains poor, we were told as the last comment. Given tonight's close we are barely up on the year, currently +0.2% in the S+P.
Gold closed neutral today and silver still in a bearish position. Likewise, the Euro closed below yesterday's low warning technically this is due for a pause.
Fixed-Income was under pressure for a lot of the day and without the Turkey news probably would have closed near I=the days lows. However, a little flight to quality at the close also saw Gold rally $9 from $1272 to $1281. US curve saw very small flattening 2/10 closing +104bp. 10's closing 1.78% against the German Bund closing 0.205%; spread at +157.5bp. Italy 10's closed 1.50% (+5bp), Greece 8.36% (+4.5bp), Turkey 9.37% (+12bp PRE the news breaking), Portugal 3.13% (+7bp) and UK Gilt 10yr closed 1.52% (u/c).
Many European markets closed tomorrow for national holidays, so light on data. All eyes will be on Non Farms Friday lunchtime… Expectations remain 200k and a 5% rate.