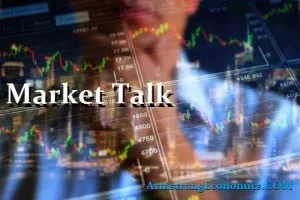 ASIA:
A nationalist news agency controlled by the Chinese Communist Party has dismissed claims by the Trump administration that the novel coronavirus originated from a laboratory, as the war of words over the pandemic escalates between Washington and Beijing. US Secretary of State Mike Pompeo said on Sunday in an interview with ABC that there was "enormous evidence" COVID-19 originated in a laboratory in the Chinese city of Wuhan, where the outbreak was first detected last December.
A report published by Reuters warned that anti-China sentiment sparked by the coronavirus could fuel resistance to China's Belt and Road infrastructure investment projects. Relations between China and the United States are widely seen to be at their worst point in decades, with deepening mistrust and friction points from U.S. allegations of unfair trade and technology practices to disputes over Hong Kong, Taiwan, and contested territories in the South China Sea.
The Indian government is likely to cap its overall spending on coronavirus-related relief at around 60 billion USD, due to concerns that excess spending could trigger a sovereign rating downgrade, two senior government officials said to Reuters. The government official said that India has already done 0.8% of GDP and might have space for another 1.5%-2% of GDP. India has a fiscal deficit target of 3.5% of GDP for the current year that runs through March 2021, which it is most likely to miss due to weak revenue collections.
India's March crude oil imports rose at the slowest pace this year, while refined product exports also rose but at a lower rate as some refineries cut back crude processing as the coronavirus outbreak crushed demand for fuel. Crude oil imports in March rose 1.8% to 19.52 million tonnes from a year earlier, having risen 9% in the previous month, according to data on the website of Petroleum Planning and Analysis Cell (PPAC) on Friday. Oil product exports rose 7.4% to 5.93 million tonnes, sharply down from a 21.4% rise in February.
The major Asian stock markets had a mixed day today:
NIKKEI 225 closed
Shanghai closed
Hang Seng decreased 1,029.79 points or -4.18% to 23,613.80
ASX 200 increased 73.90 points or 1.41% to 5,319.80
Kospi decreased 52.19 points or -2.68% to 1,895.37
SENSEX decreased 2,002.27 points or -5.94% to 31,715.35
The major Asian currency markets had a negative day today:
AUDUSD decreased 0.00108 or -0.17% to 0.64065
NZDUSD decreased 0.00361 or -0.60% to 0.60227
USDJPY decreased 0.02 or -0.02% to 106.87
USDCNY decreased 0.00054 or -0.01% to 7.13056
Precious Metals:
Gold increased 5.78 USD/t oz. or 0.34% to 1,704.90
Silver decreased 0.112 USD/t. oz or -0.75% to 14.8280
Some economic news from last night:
South Korea:
CPI (MoM) (Apr) decreased from -0.2% to -0.6%
CPI (YoY) (Apr) decreased from 1.0% to 0.1%
Nikkei Manufacturing PMI (Apr) decreased from 44.2 to 41.6
Indonesia:
Nikkei Manufacturing PMI (Apr) decreased from 45.3 to 27.5
Australia:
MI Inflation Gauge (MoM) decreased from 0.2% to -0.1%
ANZ Job Advertisements (MoM) decreased from -10.0% to -53.1%
Building Approvals (MoM) decreased from 19.9% to -4.0%
Private House Approvals (Mar) decreased from -0.8% to -1.2%
Some economic news from today:
Indonesia:
Inflation (MoM) (Apr) decreased from 0.10% to 0.08%
Inflation (YoY) (Apr) decreased from 2.96% to 2.67%
Core Inflation (YoY) (Apr) decreased from 2.87% to 2.85%
India:
Nikkei Markit Manufacturing PMI (Apr) decreased from 51.8 to 27.4
Hong Kong:
GDP (QoQ) decreased from -0.3% to -5.3%
GDP (YoY) decreased from -2.9% to -8.9%
Singapore:
Manufacturing PMI (Apr) decreased from 45.4 to 44.7
EUROPE/EMEA:
European markets opened lower today and remained that way throughout the day after the prolonged weekend. DAX dropped 3.64%, CAC 4.24%, and FTSE, who was trading on Friday, closed down 16bps.
A senior EU official has said that the UK would have suffered food shortages had they already left the single market. "I don't want to think what would have happened if the UK would have been subject to the crisis having been out of the single market, as the cliff edge exit could have implied," the Vice President of the European Commision Margrethe Vestager said.
Margrethe Vestager also mentioned that helping German companies get back on track after the pandemic will benefit the whole of the EU. Of the 2 trillion dollar fund, Germany has provided 52% of the funds.
The UK has pledged 774 million GBP to a fund helping to tackle the coronavirus. The EU aimed at raising 7.5 billion euros from member states.
The major Europe stock markets had a negative day today:
CAC 40 decreased 193.95 points or -4.24% to 4,378.23
FTSE 100 decreased 9.28 points, or -0.16% to 5,753.78
DAX 30 decreased 394.84 points or -3.64% to 10,466.80
The major Europe currency markets had a mixed day today:
EURUSD decreased 0.006 or -0.55% to 1.09106
GBPUSD decreased 0.00654 or -0.52% to 1.24283
USDCHF increased 0.0038 or 0.40% to 0.9651
Some economic news from Europe today:
Spain:
Spanish Manufacturing PMI (Apr) decreased from 45.7 to 30.8
Swiss:
procure.ch PMI (Apr) decreased from 43.7 to 40.7
Italy:
Italian Manufacturing PMI (Apr) decreased from 40.3 to 31.1
France:
French Manufacturing PMI (Apr) decreased from 43.2 to 31.5
Germany:
German Manufacturing PMI (Apr) decreased from 45.4 to 34.5
Norway:
Manufacturing PMI (Apr) increased from 41.4 to 42.0
Euro Zone:
Manufacturing PMI (Apr) decreased from 44.5 to 33.4
Sentix Investor Confidence (May) increased from -42.9 to -41.8
US/AMERICAS:
The US Treasury announced that they plan to borrow $3 trillion during the second quarter to combat the coronavirus crisis. In comparison, the Treasury only borrowed $1.28 trillion last fiscal year. In February, before the coronavirus crisis unfolded in the US, the Treasury anticipated borrowing $56 billion during Q2. Furthermore, the department anticipates borrowing $677 billion during the third quarter, although that figure is subject to rise if the impact of the economic lockdown continues.
President Trump admitted today that the US might lose 100,000 citizens from the coronavirus; a 40,000 person rise from the information he received last week. He did state that he anticipates a vaccine will become available sooner than expected, with some forecasts anticipating an 18-month delay.
Canadian President of the Treasury Board, Jean-Yves Duclos, declared that he has  "a good degree of confidence" that Canada will rebound from the coronavirus crisis. Duclos acknowledged that Canada is experiencing a recession, and justified the government's increased spending by stating that a lack of emergency spending could lead to a depression. "A depression is a recession which is a lot longer and a lot deeper than a recession and with consequences for the coffer that would be even greater," he stated.
Canada is shedding light on the implications that the extended lockdown has had on mental health. The nation unveiled a $240.5 million project to expand its mental healthcare resources to all citizens. Part of this initiative includes Wellness Together Canada, a free online portal that connects citizens with professional mental health personnel and resources. "For many Canadians, COVID-19 is having a major impact on their everyday lives, as they work to pay their bills, put food on the table, and take care of themselves and their families," the prime minister acknowledged in a statement.
US Market Closings:
Dow advanced 26.07 points or 0.11% to 23,749.76
S&P 500 advanced 12.03 points or 0.43% to 2,842.74
Nasdaq advanced 105.77 points or 1.23% to 8,710.71
Russell 2000 advanced 3.49 points or 0.28% to 1,263.97
Canada Market Closings:
TSX Composite 124.70 points or 0.85% to 14,745.04
TSX 60 advanced 10.45 points or 1.18% to 893.1
Brazil Market Closing:
Bovespa declined 1,629.67 points or -2/02% to 78,876.22
ENERGY:
OPEC member Algeria has been forced to cut their state budget by 50% due to the crash in oil. Algeria currently produces around 1 million barrels per day.
Compared to the previous year, the demand from the third-largest importer of oil, India, has dropped 60% for gasoline and diesel, April figures show.
The oil markets had a mixed day today:
Crude Oil increased 0.21 USD/BBL or 1.06% to 19.9900
Brent increased 0.21 USD/BBL or 0.79% to 26.6500
Natural gas increased 0.092 USD/MMBtu or 4.89% to 1.9730
Gasoline increased 0.0183 USD/GAL or 2.39% to 0.7842
Heating oil decreased 0.0078 USD/GAL or -0.97% to 0.7957
The above data was collected around 12.05 EST on Monday.
Top commodity gainers: Natural Gas (4.89%), Orange Juice (5.24%), Gasoline (2.39%), and Lean Hogs (7.60%)
Top commodity losers: Palladium (-2.83%), Cocoa (-3.64%), Cotton (-4.42%), and Sugar (-5.56%)
The above data was collected around 12.07 EST on Monday.
BONDS:
Japan -0.03%(+1bp), US 2's 0.18% (-2bps), US 10's 0.64%(+0bps); US 30's 1.28%(+0bps), Bunds -0.56% (+2bp), France -0.06% (+5bp), Italy 1.76% (-1bp), Turkey 11.58% (+12bp), Greece 2.16% (-3bp), Portugal 0.88% (+4bp); Spain 0.84% (+7bp) and UK Gilts 0.24% (-1bp).
French 12-Month BTF Auction decreased from -0.403% to -0.462%
French 3-Month BTF Auction decreased from -0.454% to -0.475%
French 6-MonthBTF Auction decreased from -0.427% to -0.455%
US 3-Month Bill Auction decreased from 0.120% to 0.110%
US 6-Month Bill Auction decreased from 0.150% to 0.130%