Blog/Market Talk
Posted May 27, 2016 by Martin Armstrong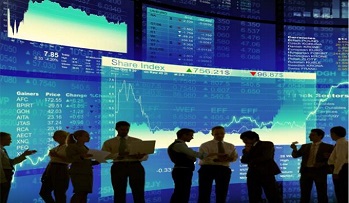 Asian markets followed the mixed US session with a calm steady reply resulting in gains for the Hang Seng (+0.9%) and the Nikkei edging better (+0.4%) whilst the Shanghai closed small lower. G7 leaders stated that a vote for the UK to leave the European Union it would be a serious global concern. Ahead of the long weekend and Janette Yellen's speech it really is no surprise we saw a rather quiet steady session. We are seeing oil retreat from the $50 level in early European trading but dealers await US numbers data. JPY remains at recent 110 level.
A very quiet opening for Europe following-on from Asia keeping with many keeping a low profile. Both gold and oil continue to retreat from yesterdays highs as we approach the long weekend, month end and Janette Yellen's speech.
US Q1 GDP +0.8% did not really provide too much of an incentive and left many with questions open. Fed member – Bullard, said ahead of Yellen that the market is reading the minutes correctly but still the market was unsure in which direction to play. To late for Europe but eventually we heard and the consensus is another interest rate increase in the coming months. Even upon the news the market was undecided and it was only Gold and the USD that actually made their moves (Gold lower USD higher). By the close of what turned out to be a fairly quiet session all indices were positive ahead of the three day weekend. Next time we hear from JY will be June 6th by which time they would have seen employment data and ISM figures.
Treasuries have done relatively well this week having seen $88bn of supply this week. The theme continues to be curve flattening but that should not be a surprise by now. The front end worries as rate increases appear while the long end still thinks 1.85% for 10's is an awesome return when you compare 15bp in Europe and with a declining currency (Euro lost 0.75% today).
US 2's closed this evening at 0.91% (+4bp), 10's closed 1.85%. Curve last at +94bp. German 10's closed 0.135% (-1bp), Italy 1.35%, Greece 7.07%, Turkey 9.74%, Portugal 3.01% and UK Gilt 10yr at 1.43%.
Gold fell like a stone stopping at 1209 just $3 above our critical support. Nonetheless, it did elect a Weekly Bearish at 1225. Next week becomes critical. It is a do or die event. Gold has fulfilled our Panic Cycle target for May making a new high above April and penetrating the April low. Technically, this is extremely bearish.