Blog/Market Talk
Posted May 25, 2016 by Martin Armstrong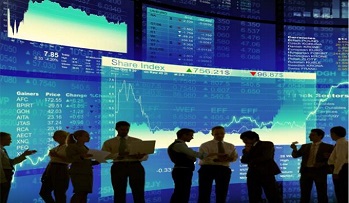 Following a strong day in the US all core Asian Indices opened firm and with the exception of Shanghai, did not look back. China could not hold on to the mornings gains and eventually closed small lower -0.25%. The Nikkei and Hang Seng produced great one day returns of 1.6% and 2.7% respectively. In late US futures trading the Nikkei has rallied an additional 1% with both HSI and China 300 adding an extra 0.5%. The JPY has behaved trading the majority of the day around 110. Yuan moved 2.5% today as cover was given by the broad USD strength.
Europe took a while to get going but eventually joined the party and by the close saw IBEX up 2.3% and DAX gain 1.5%. The CAC and FTSE were also stronger, around the 1%, but not matching the DAX. German IFO was marginally better than expected (est 106.8 actual release was 107.7) and that set the trend for the rest of the day. Talk of the BREXIT campaign moved further away on reports GBP could possibly lose reserve status – according to a new S+P release! Greece was approved an additional €10.3bn and so the market closed the day in a happy space with good solid gains. Best performing sectors were Energy, Materials and Financials, while Retailers took the brunt of some poor news. Marks and Spencer reported better than expected results but warned of an overhaul a key area of the business and warned of short-term implications hitting the bottom line – shares lost over 10% today.
The feel good factor warmed the US market also and by lunch all core indices were making good ground. Home Prices and a better than expected PMI encouraged the stock romp despite dealers still questioning the two day rally. One cause for concern is still that volume is light but lets us see Friday weekly close (followed by month end) and we will see what the numbers are telling us. VIX closed lower and was last seen at 13.8. DOW, S&P and NASDAQ all around 0.75 higher on the day. The DXY continues to move positively, all be it slowly (last trade seen 95.50) and oil plays dare devil with the psychological $50 level.
US Treasuries lost ground following the broad stock rally. We saw the 2/10 curve steepen 1bp to close +95bp (2's at 0.91% with 10's last seen 1.86%). In Europe we still see the ECB bid supporting most core, peripheral and credit markets especially as the approval was given for Greece. Bunds closed 0.175%; closing the spread at +168.5bp. Italy 10yr 1.42% (-6bp), Greece 7.02%, Turkey 9.79% (-35bp), Portugal 3% (-5bp) and Gilt 10yr at 1.47% (+2bp).
Ahead of listening the Janet Yellen on Friday (who will continue to say watch the data) we will watch data Thursday. Therefore, the rumors and suspense will be traded tomorrow ahead of any clues provided by Yellen. Durables are always a volatile number so try not to get too carried away watching data that closely! Meanwhile, the ECB is getting a lot of flack and is hinting that rates will move higher rather than lower, especially with Germany screaming behind the curtain about pension fund failures on the horizon.
Gold collapsed under 1220 reaching 1217. It has become more like Kryptonite that nobody wants to touch right now. Yet, after 17 days down, if it can close back above 1231, then we can consolidate. Keep in mind 1240 will become critical next Tuesday.