Blog/Market Talk
Posted May 23, 2016 by Martin Armstrong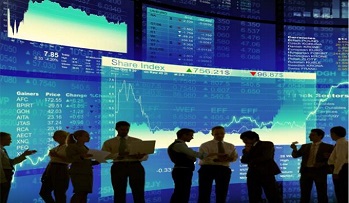 You could say that Japan has had more than fair share of poor data lately but sadly it continued today after a larger than expected trade data and a further contraction in its (Manufacturing) Purchasing Managers Index. This resulted in an initial 2% decline in the Nikkei in the morning session but only to see a recovery in the afternoon to close down 0.5%; well off of the mornings low. As a result of the continued uncertainty in the stocks we saw strength returning to the JPY taking the price back to the low 109 area. Uncertainty was the result of one of the shallowest trading ranges for the Shanghai in a long time, while HSI managed to push ahead 0.5%. Although we are not seeing large intraday moves the slow moves tend to go under the radar. It is worth noting the decline in the A$ as it is challenges the 72 level.
Although the DAX opened in positive territory it was not that long before we were in negative territory again. It was not a heavy selling session but it was one where the longer we were open the lower the indices declined. It feels as though the uncertainty is the real driving point (one dealer remarked) and the market was just worn down more than anything else. The problem with this type of trading session is that it can easily turn into a rout that ends with a sudden panic. DAX IBEX and CAC all down around 0.7% whilst the FTSE declined 0.3% (this probably because GBP lost 0.4% also. There is enough around to support this nervousness from the Austrian election over the weekend, BREXIT concerns continuing, possible rate increases in the US (we will hear directly from Janet Yellen on Friday) and latest GDP numbers in both Europe and the US later in the week.
Unsurprisingly we saw a quiet session for US stocks after Europe bored itself into the decline and ahead of a reasonably busy week. We are seeing an increased move into US stocks and US Dollars as the weeks draw-on. The yield game, currently in play in the bond market, is now being promoted within equities also – High yield, stable dividend stocks if we see increased volatility.
The yield curve continues to flatten with 2/10 not trading at +93bp. European bonds had a better bid earlier in the day but that wore off as we approached the close also. 10yr Bunds closed 0.18% closing the spread at +165bp. Italy 10yr last seen at 1.48% (+1bp), Greece 7.03% (-28bp after Gov't agreed to measures and so the money is released), Turkey 10.14% (+11bp), Portugal 3.05% (-2bp) and UK Gilt 10yr closed 1.45%.