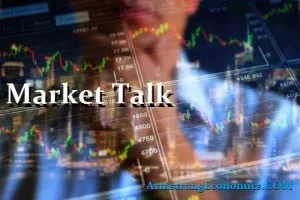 ASIA:
The WHO has urged China to take part in its investigations into the animal origins of the novel coronavirus. Scientists believe the killer virus jumped from animals to humans, emerging in China late last year, possibly from a market in Wuhan that was selling exotic animals for meat.
President Donald Trump's threats to reignite the US-China trade war over the handling of the coronavirus has triggered another sell-off in global financial markets as the economic costs of the pandemic continue to mount. Stock prices fell sharply in Japan, with the Nikkei index of leading Japanese company shares sliding by more than 500 points or 2.84%. Markets in China, Hong Kong, and South Korea were closed for public holidays.
Three-fifths of new coronavirus cases in China showed no symptoms of the illness when they were diagnosed. This will likely complicate moves by governments around the world to lift strict lockdown measures, as per a report published by Financial Times.
India extended its nation-wide lockdown till May 17, 2020, the Ministry of Home Affairs (MHA) announced on Friday. The extension will, however, see some relaxations which will be regulated based on the spread of the virus in the districts, identified as red (hotspot), green, and orange zones. The total number of novel coronavirus cases in the country has surged to 35,365 after 1,755 fresh cases were reported in the last 24 hours, according to the latest data from the Ministry of Health and Family Welfare. The death toll also increased by 77 to 1,152.
Former Reserve Bank of India (RBI) governor Raghuram Rajan has said that India needs approximately 856 billion USD to feed the poor during the COVID-19 pandemic, insisting the country can afford to do that with a GDP of about 2.72 trillion USD. Rajan also said India needs to be "cleverer in lifting the lockdown and open up its economy in a measured way," as it does not have the capacity to support the people across the spectrum for too long.
The major Asian stock markets had a negative day today:
NIKKEI 225 decreased 574.34 points or -2.84% to 19,619.35
Shanghai closed
Hang Seng closed
ASX 200 decreased 276.50 points or -5.01% to 5,245.90
Kospi closed
SENSEX closed
The major Asian currency markets had a mixed day today:
AUDUSD decreased 0.00691 or -1.06% to 0.64206
NZDUSD decreased 0.0066 or -1.08% to 0.6049
USDJPY decreased 0.4810 or -0.45% to 106.7830
USDCNY increased 0.04325 or 0.61% to 7.13519
Precious Metals:
Gold increased 7.80 USD/t oz. or 0.46% to 1,695.55
Silver decreased 0.04 USD/t. oz or -0.30% to 14.9080
Some economic news from last night:
Japan:
Manufacturing PMI (Apr) decreased from 43.7 to 41.9
Tokyo Core CPI (YoY) (Apr) decreased from 0.4% to -0.1%
Tokyo CPI (YoY) (Apr) decreased from 0.4% to 0.2%
CPI Tokyo Ex Food and Energy (MoM) (Apr) decreased from 0.1% to 0.0%
Foreign Bonds Buying increased from -423.2B to -149.2B
Foreign Investments in Japanese Stocks decreased from -2.6B to -393.7B
Construction Orders (YoY) (Mar) decreased from 0.7% to -14.3%
South Korea:
Exports (YoY) (Apr) decreased from -0.7% to -24.3%
Imports (YoY) (Apr) decreased from 0.3% to -15.9%
Trade Balance (Apr) decreased from 4.59B to -0.95B
Australia:
PPI (QoQ) (Q1) decreased from 0.3% to 0.2%
PPI (YoY) (Q1) decreased from 1.4% to 1.3%
AIG Manufacturing Index (Apr) decreased from 53.7 to 35.8
Manufacturing PMI decreased from 49.7 to 44.1
Some economic news from today:
Australia:
Commodity Prices (YoY) increased from -10.2% to -8.1%
India:
FX Reserves, USD decreased from 479.57B to 479.46B
EUROPE/EMEA:
Today majority of the European markets were closed due to May day (labor day). The UK FTSE 100 dropped 2.34% as volatility entered back into the markets due to disspointing GDP and growth figures from the Eurozone.
The EU has ordered the UK to immediately start building a customs port in Northern Ireland as it must be ready for the 1st of January. Still, disagreements remain over the use of the UK fishing waters for the European fishing industry.
European Commission President Ursula von der Leyen has refused to accept claims that the EU "watered down" their report on the disinformation associated with coronavirus due to pressure from China.
The major Europe stock markets had a negative day today:
CAC 40 closed
FTSE 100 decreased 138.15 points, or -2.34% to 5,763.06
DAX 30 closed
The major Europe currency markets had a mixed day today:
EURUSD increased 0.0051 or 0.47% to 1.09939
GBPUSD decreased 0.00664 or -0.53% to 1.25105
USDCHF decreased 0.0063 or -0.65% to 0.9602
Some economic news from Europe today:
UK:
Nationwide HPI (MoM) (Apr) decreased from 0.8% to 0.7%
Nationwide HPI (YoY) (Apr) increased from 3.0% to 3.7%
BoE Consumer Credit (Mar) decreased from 0.935B to -3.841B
M4 Money Supply (MoM) (Mar) increased from 0.4% to 2.8%
Manufacturing PMI (Apr) decreased from 47.8 to 32.6
Mortgage Approvals (Mar) decreased from 73.67K to 56.16K
Mortgage Lending (Mar) increased from 4.30B to 4.80B
Net Lending to Individuals decreased from 5.2B to 1.0B
US/AMERICAS:
US manufacturing reached an 11-year low this April. The ISM Manufacturing Index fell from 49.1 in March to 41.5 in April. Construction spending was the only category to see advancement (0.9%).
Amazon is said to have spent $4 billion on coronavirus relief efforts and anticipates its first quarterly loss in nearly half a decade as a result. As the worldwide lockdown continues to dismantle brick and mortar retailers, consumers are turning to Amazon for their quarantine purchases. Despite seeing an overall loss due to relief spending, Amazon may experience a 28% increase in quarterly revenue, amounting to $81 billion. The company boldly pushed back it's corporate reopening to October 2. The announcement comes after the company came under pressure for allegedly forcing warehouse employees to work in unsafe conditions.
Tesla CEO Elon Musk declared his company's stock was too high this Friday, and investors agreed as the stock fell -10.3%. Musk tweeted midafternoon that he planned to sell all of his physical possessions, including his homes, causing some investors to question whether he also plans to sell off stock if the message was not sarcastic in nature. He currently has a 19% stake in the company. The Space X founder has been an outspoken advocate for lifting the worldwide quarantine and has urged the government to "FREE AMERICA NOW!"
Effective immediately, Canada announced a ban on all assault weapons. The decision was based on the tragic events that occurred last month after a man in Nova Scotia murdered 22 people. Prime Minister Trudeau stated that he believes assault rifles have no practical use in society, stating that they are unnecessary for hunting. "These weapons were designed for one purpose, and one purpose only, to kill the largest number of people in the shortest amount of time. There is no use and no place for such weapons in Canada," Trudeau stated after announcing the order.
US Market Closings:
Dow declined 622.03 points or -2.55% to 23,723.69
S&P 500 declined 81.72 points or -2.81% to 2,830.71
Nasdaq declined 284.6 points or -3.2% to 8,604.95
Russell 2000 declined 50.18 points or -3.83% to 1,260.48
Canda Market Closings:
TSX Composite declined 160.40 points or -1.09% to 14,620.34
TSX 60 declined 8.98 points or -1.01% to 882.65
Brazil Market Closing:
Bovespa declined 2,664.91 points or -3.2% to 80,505.89
ENERGY:
WTI Crude moved up 4.46% today, however, concerns remain regarding an over supply and lack of storage. There was some recent positive news as the demand for oil is expected to increase as the world gradually reduces lockdown measures.
The oil markets had a mixed day today:
Crude Oil increased 0.5 USD/BBL or 2.65% to 19.3400
Brent increased 1.03 USD/BBL or 4.08% to 26.3000
Natural gas decreased 0.053 USD/MMBtu or -2.74% to 1.8810
Gasoline decreased 0.028 USD/GAL or -3.57% to 0.7556
Heating oil decreased 0.0456 USD/GAL or -5.36% to 0.8046
The above data was collected around 12.15 EST on Friday.
Top commodity gainers: Lumber (3.94%), Orange Juice (4.16%), Brent (4.08%), and Lean Hogs (6.35%)
Top commodity losers: Gasoline (-3.57%), Heating Oil (-5.36%), Cotton (-6.48%), and Rice (-5.57%)
The above data was collected around 12.20 EST on Friday.
BONDS:
Japan -0.02%(+2bp), US 2's 0.19% (+1bps), US 10's 0.63%(+0bps); US 30's 1.28%(+1bps), Bunds -0.58% (+1bp), France -0.10% (+0bp), Italy 1.76% (-2bp), Turkey 11.46% (-15bp), Greece 2.19% (+2bp), Portugal 0.84% (+1bp); Spain 0.77% (+3bp) and UK Gilts 0.26% (+3bp).