Blog/Market Talk
Posted Mar 9, 2016 by Martin Armstrong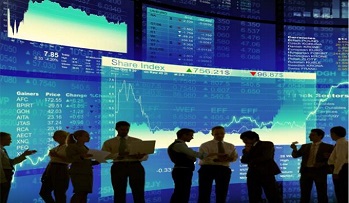 All core Asian markets closed down but off their lows. Shanghai was down almost 4% in the morning session and so a -1.3% close almost felt like an up day! All eyes still seem to be concentrating on the RMB against the USD, fixed on every daily move. It is worth monitoring the RMB against a basket rather than the strengthening USD daily – more on this soon.
The Nikkei refused the 17k handle closing down 0.8% and even a 1% rally in overnight futures trading keeps us below the psychological 17k number. The stronger JPY was a reason offered for the weakness in exporters (Nissan -1.3%, Honda -1%) which dragged the Index lower on the day.
Despite a weaker Asian display, the core of Europe actually traded rather well. The positivity did begin to wane around mid afternoon when 1% gains in core returned unchanged on the day. However, momentum did return into the close, which resulted in all core's closing up around 0.4%. Obviously, all eyes will be on the ECB at 12:45 LDN tomorrow when the rate announcement will be made followed by the statement and Q+A  session which starts at 13:30 LDN.
The US market saw a quiet day today but is probably to be expected ahead of ECB tomorrow, Fed and BOJ next week, a controlled oil market, a marginally weaker USD and some content traders watching VIX play around the 19 level. DOW, S&P, and NASDAQ all closed small better (+0.20 – 0.45%) and volume has been light, probably around 20-25% below normal trading volume.
In gold, there was not too much to write home about with both off intraday highs reversing into the afternoon trade and seeing a close down $10 at $1252. Oil saw another positive day gaining almost 5% for WTI and a 3% gain for Brent.
US Treasury market did get a mention earlier when the 10yr auction saw reasonable demand but did see a sell-off just after. Initially, we saw 10's trading at 1.83% but by the close are watching 10's trade at 1.88% which in fairness is lower than the auction average of 1.895% but we did hear 56.5% of the $20bn supply went to indirect bidders. This additional supply today did hit 10's out of line but will realign once the supply has been placed. Late this US evening we hear that New Zealand has just cut rates to a record low of 2.25%. The NZ$ obviously hit on the news and was last seen down 1.5%. In Europe ahead of the ECB and with the market eagerly waiting Mario Draghi's address bonds have traded lower but are still pricing-in some quite aggressive easing by the ECB. German 10yr Bund closed 0.245% (6BP), Italy 10yr close 1.41% (-1BP), Greece close 9.09%, Turkey 10.04% (-11BP) and finally UK Gilt 10yr closed 1.47% (+8BP).
The long awaited ECB tomorrow then we wait for FED and BOJ. JGB's started to sell-off today – maybe we find out why next week!