Blog/Market Talk
Posted Mar 8, 2016 by Martin Armstrong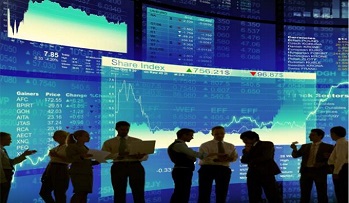 Weaker than expected trade data ($32.59bn v Expected $50.15bn) from China saw equities open around 3% down, but that created the day's low and the market steadied from that point. The Shanghai spent much of the day struggling to recover but recover it did and closed up on the day +0.1%. In Japan, consumer confidence fell to 40.1 from a previous 42.5. Stock prices hit their lows just ahead of lunch but spent the rest of the afternoon session rallying from those lows. Eventually, the Nikkei closed down 0.7% on the day with the HSI painting a similar picture.
In Europe, the poor Chinese trade data really hit basic resources together with market sentiment. With all core indices closing the day -0.8%, but having just seen a huge rally in resources, it was only to be expected we would see that sector taking the hit today. Bank of England Governor Mark Carney attempted to ease market nerves today as he attempted to outline the BOE's position ahead of the BREXIT vote. Despite trying not to be drawn into the debate but only try to outline the measures, the market did read that the Old Lady would prefer to remain within Europe. He also stressed they would provide ample liquidity at the time of the vote when they will accept less liquid assets (something the Gilt market loved). This was a couple of dealers assumptions having listened to the broadcast.
The U.S. market opened stronger and traded off 100 points, only to recoup that mid-afternoon and then to lose it by the close. Energy has reversed a lot of its recent gains, losing 4% today, which appears to have had only an occasional reflection upon equity markets.
The Chinese data sparked a few markets into life today and one of the most reactive being the U.S. bond market. The yield on 10yr U.S. notes fell from 1.90 down to 1.82% (last seen). The belly of the curve (5s, 7s and 10s) out-performed the wings by as much as 3BPs. 2s closed 0.865% closing the 2/10 curve at 95.5BP. Over in Europe, dealers are anxiously awaiting Mario Draghi's address on Thursday at the ECB press conference. 10yr bund closed this evening at 0.18% bring the U.S./German 10yr spread to +164BP. Italy 10yr closed 1.42% (-4BP), Greece 9.08% (-35BP), Turkey 10yr closed 10.15% (-3BP), and UK Gilts closed 1.38% (-9BP).