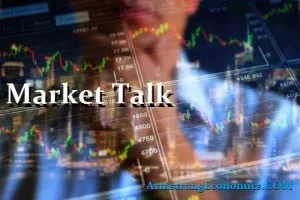 ASIA:
China will invest more in coal to power its economy over the next five years, according to a government plan released Friday (Mar 5) that only modestly increased renewable ambitions. Environmentalists had been hoping China's five-year national development plan, unveiled at its annual parliamentary session would give a roadmap for its goal of carbon neutrality by 2060. The blueprint sets a target of generating just 20 percent of energy from non-fossil fuels by 2025, up from 15.9 percent in 2020.
India's central bank, the Reserve Bank of India (RBI), announced last week that the central bank plans to launch its own digital currency and the work with respect to the same is in progress. India's central bank governor Shaktikanta Das said that the move comes after there have been "major concerns" about cryptocurrencies, flagging potential risks caused by cryptocurrencies to financial stability. Das also said that he had communicated his concerns to the government. A government panel in 2019 had recommended banning all private cryptocurrencies with a jail term of up to 10 years and heavy fines for anyone dealing in digital currencies. RBI also told lenders in 2018 that they could not offer any banking services to any cryptocurrency traders or exchanges, but the order was challenged in court and eventually reversed by the Supreme Court.
Japanese financial conglomerate SBI Holdings Inc is in talks with foreign financial firms to set up a cryptocurrency joint venture, its chief executive said, as the company aims to expand the business as a core pillar of profitability. The comments by Yoshitaka Kitao, who founded the company in 1999, comes as cryptocurrencies such as bitcoin and Ethereum have emerged as alternative investment targets, and global investors have warmed to the rapidly expanding market. SBI, Japan's biggest online brokerage, has been providing cryptocurrency trading services since 2018.
The major Asian stock markets had a mixed day today:
NIKKEI 225 decreased 121.07 points or -0.42% to 28,743.25
Shanghai decreased 80.57 points or -2.30% to 3,421.41
Hang Seng decreased 557.46 points or -1.92% to 28,540.83
ASX 200 increased 28.80 points or 0.43% to 6,739.60
Kospi decreased 30.15 points or -1.00% to 2,996.11
SENSEX increased 35.75 points or 0.07% to 50,441.07
Nifty50 increased 18.10 points or 0.12% to 14,956.20
The major Asian currency markets had a mixed day today:
AUDUSD decreased 0.00112 or -0.15% to 0.76773
NZDUSD decreased 0.00115 or -0.16% to 0.71499
USDJPY increased 0.45 or 0.42% to 108.85
USDCNY increased 0.03333 or 0.51% to 6.54582
Precious Metals:
Gold decreased 19.48 USD/t oz. or -1.15% to 1,681.38
Silver increased 0.014 USD/t. oz or 0.06% to 25.204
Some economic news from last night:
Japan:
Adjusted Current Account decreased from 2.08T to 1.50T
Bank Lending (YoY) (Feb) increased from 6.1% to 6.2%
Current Account n.s.a. (Jan) decreased from 1.166T to 0.647T
Indonesia:
FX Reserves (USD) increased from 138.00B to 138.80B
Consumer Confidence (Feb) increased from 84.9 to 85.8
Some economic news from today:
Japan:
Coincident Indicator (MoM) (Jan) increased from -0.4% to 3.5%
Leading Index (MoM) (Jan) increased from -0.8% to 1.4%
Economy Watchers Current Index (Feb) increased from 31.2 to 41.3
Singapore:
Foreign Reserves USD (MoM) (Feb) increased from 370.1B to 382.6B
EUROPE/EMEA:
Many ports in the UK confirmed they are unlikely to be ready for the July 1 deadline, which is increasing pressure on the UK government to delay new border control procedures. Post-Brexit UK import procedures are implemented in three phases to ease the burden on the country's supply chains, but many feel the government's late-in-the-day approach has left scant time for key structural changes. Portsmouth International Port director Mike Sellers said despite the port's "critical role" in UK trade, it had not received the necessary funds to "meet even the most basic requirements."
Banking industry trade body UK Finance has set out detailed proposals for a new service company to replace the Open Banking Implementation Entity. The Competition and Markets Authority (CMA) is due to wind down the OBIE, handing over responsibility for running the UK's Open Banking program to the banking and finance industry. It is proposed that the new entity will provide a set of service capabilities that meet the needs of the OB ecosystem and help ensure its stability and resilience. These include managing the centralized OB directory, maintaining technical standards, and enabling future improvements.
The major Europe stock markets had a green day:
CAC 40 increased 120.34 points or 2.08% to 5,902.99
FTSE 100 increased 88.61 points or 1.34% to 6,719.13
DAX 30 increased 460.22 points or 3.31% to 14,380.91
The major Europe currency markets had a mixed day today:
EURUSD decreased 0.00505 or -0.42% to 1.18599
GBPUSD increased 0.00091 or 0.07% to 1.38380
USDCHF increased 0.0043 or 0.46% to 0.93513
Some economic news from Europe today:
Swiss:
Unemployment Rate n.s.a. (Feb) decreased from 3.7% to 3.6%
Unemployment Rate s.a. (Feb) increased from 3.5% to 3.6%
Germany:
German Industrial Production (MoM) (Jan) decreased from 1.9% to -2.5%
Norway:
Manufacturing Production (MoM) (Jan) increased from -0.2% to 2.5%
Spain:
Spanish Industrial Production (YoY) (Jan) decreased from -1.5% to -2.2%
Euro Zone:
Sentix Investor Confidence (Mar) increased from -0.2 to 5.0
US/AMERICAS:
The Dow reached a new all-time high this Monday after advancing over 300 points to 31,801.91. Disney led the Dow's historical performance after jumping 6.42% on news that California will ease their restrictions on the theme park. Cisco followed Disney, advancing 2.72%, followed by Walgreens (2.71%), Home Depot (2.36%), and Visa (2.31%).
Treasury Secretary Janet Yellen stated that the coronavirus pandemic affected working women "in an extremely unfair" and "tragic" manner. From the beginning of the pandemic to January 2021, 2.5 million women abandoned the workforce compared to 1.8 million men. Numerous studies have pointed to childcare as being the number one reason for women departing from the workforce. Yellen said that this could result in "permanent scarring," and said that she would like to make improvements to areas such as paid family leave, child care, and benefits to ensure women can equally participate.
According to a survey from CreditCards.com as reported by CNBC, 73% of Americans have said that their tax refund is crucial to their financial well-being. The average refund last year was $2,707, but analysts at CreditCard.com believe this year's average could be higher. More women (51%) than men (35%) said that they were relying on their refund check this year to help them get by. The poll found that people at various pay levels are banking on receiving their checks as well, with 61% of those earning under $40,000 stating the funds are very important to them vs 42% last year. Those earning double, or $80,000 per year, also reported an increased need for their refund check with 31% needing the extra liquidity vs 24% who reported needing it last year.
The Centers for Disease Control and Prevention announced today that those who are vaccinated do not need to wear masks around each other. "There are some activities that fully vaccinated people can begin to resume now in the privacy of their own homes. Everyone—even those who are vaccinated—should continue with all mitigation strategies when in public settings," CDC Director Dr. Rochelle Walensky stated. A person is considered "fully vaccinated" two weeks after receiving their last coronavirus vaccination. Currently, around 9% of the US has been vaccinated for coronavirus, which may mean that an economic recovery can continue at a faster rate if restrictions are lifted.
US Market Closings:
Dow advanced 305.61 points or 0.97% to 31,801.91
S&P 500 declined 20.72 points or -0.54% to 3,821.22
Nasdaq declined 310.99 points or -2.41% to 12,609.16
Russell 2000 advanced 10.77 points or 0.49% to 2,202.98
Canada Market Closings:
TSX Composite advanced 76.82 points or 0.42% to 18,457.78
TSX 60 advanced 4.78 points or 0.44% to 1,101.5
Brazil Market Closing:
Bovespa declined 4,590.65 points or -3.98% to 110,611.58
ENERGY:
The oil markets had a negative day today:
Crude Oil decreased 1.17 USD/BBL or -1.77% to 64.9200
Brent decreased 1.25 USD/BBL or -1.80% to 68.1100
Natural gas decreased 0.043 USD/MMBtu or -1.59% to 2.6580
Gasoline decreased 0.0251 USD/GAL or -1.22% to 2.0396
Heating oil decreased 0.0372 USD/GAL or -1.91% to 1.9068
Top commodity gainers: Platinum (1.31%), Palm Oil (4.54%), Soda Ash (1.24%) and Bitumen (3.70%)
Top commodity losers: Oat (-2.17%), Wheat (-1.38%), Brent (-1.80%), and Heating Oil (-1.91%)
The above data was collected around 13:47 EST on Monday.
BONDS:
Japan 0.13%(+4bp), US 2's 0.16%(+0.020%), US 10's 1.60%(+4bps); US 30's 2.31%(+0.019%), Bunds -0.29% (+5bp), France -0.03% (+1bp), Italy 0.77% (+0bp), Turkey 13.47% (+5bp), Greece 0.95% (-2bp), Portugal 0.32% (+2bp); Spain 0.41% (+0bp) and UK Gilts 0.76% (-0bp).
US 3-Month Bill Auction increased from 0.040% to 0.045%
US 6-Month Bill Auction remain the same at 0.060%
French 3-Month BTF Auction decreased from -0.606% to -0.621%
French 6-Month BTF Auction decreased from -0.603% to -0.619%
French 12-Month BTF Auction decreased from -0.590% to -0.610%