Blog/Market Talk
Posted Mar 4, 2016 by Martin Armstrong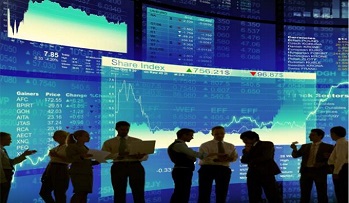 "A confident close for the week" that was how one trader expressed the Asian markets today. A good solid recovery, from the morning sessions, ahead of the weekend and also the NFP. The PBOC fixed the Yuan rate at  6.5284 which was slightly firmer against the USD compared to Thursday's fix (6.5412). A dramatic dip in the Shanghai index (-1.5%) just after lunch, was quickly reversed and by the close finished up 0.5% on the day. The Hang Seng closed the day +1.2% and the Nikkei which was led by exporters again rallied +0.3%.
Europe was anxiously awaiting the US data and hence was reluctant to rally too hard ahead of the release. Upon the numbers all core indices moved higher to close +1% on the day and also produce a 3% gain on the week.
The NFP released by the BLS (Bureau of Labour Statistics) showed a marked increase upon market expectations. The forecast were looking for +190k and a rate of 4.9; whilst there was no change in the rate the number was +242k. However, there was a small decline in the average hourly wage which we all know the FED is closely watching. The market was not sure how to react initially but by the close of the week all indices recovered to around +0.3% higher on the day.
US Treasuries did not like the report and shortly after the release we saw 10's start the move up to 1.90% level. It did not trade there long and by the close had fallen back to 1.87%. 2's did not lose such ground only returning 2BP to close 0.87% to close the 2/10 curve at +100BP. It was the belly (5's and 10's) that took the worst of the hit while long bonds closed only 3BP weaker at 2.69%.
In Europe the whole market is waiting for Magic Mario to see if he really does pull a bazooka out of his pocket. As always, the market tend to build expectation to a frenzy so there is a chance he may disappoint. The spread US/Germany was last seen this evening at +163BP. Next weeks meeting will set the trend for European bond market for the rest of the month, so attention is required.
The DXY lost a little ground today as both the Euro and GBP continued their rally into the weekend. The JPY loss recouped some margin but still we closed DXY down 0.3% at 97.25. Given the recovery of energy and commodities we saw an equally buoyant currency recoveries. The A$, CAD and Russian Rouble all aw healthy gains against the USD today with closes between 1 and 2% on the day.
If there is life to be had within Europe we will see on Monday when Germany releases Industrial Orders with expectations based at -0.3% with previous released at -0.7%.