Blog/Market Talk
Posted Mar 4, 2016 by Martin Armstrong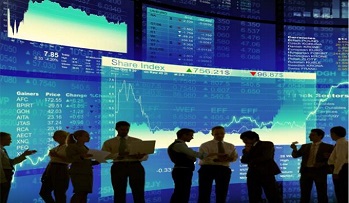 In Asian equity trading today, only the Hang Seng that disappointed investors after closing negative -0.3% whilst the others recorded gains. Shanghai posted a small gain of 0.3% as the PBOC set the Yuan mid-rate at 6.5412. Earlier we saw the (Caixin) PMI was marginally weaker than previous at 51.2 versus a previous 52.4. Meanwhile, a slightly weaker JPY helped Japanese exporters and hence a stronger closing for the Nikkei at +1.3%.
In Europe, after we saw the PMIs (parts and whole) the markets settled down for the remainder of the day. The earlier numbers in Germany's were small better but roughly in line registering 55.3 against a forecasted 55.1 whilst the Eurozone came in at 53.3 against an estimated 53. All core markets were very well behaved today, but it really should be no surprise given we have the US Employment data tomorrow followed by the eagerly awaited ECB Meeting next week.
As expected the US session was pretty calm ahead of tomorrow's employment numbers but we did see a rally in the final hour that managed to lift all indices out of the red and into the black for the close with energy stocks lifting us into the close. The oil price did improve a couple of dollars, during the afternoon and that was one reason provided for the support seen in stocks.
The gold price rallied by more than $25 (2%) today taking the YTD rally to a little over 17%. The word on the street was that this was just short-covering but our Weekly Reversal level lies for tomorrow evening at $1277. Silver also rallied closing +1.8% at $15.30.
The USD Index (DXY) took a bit of a beating today as we saw strong rallies in the Euro, GBP and JPY. We heard short-covering was the name of the game, ahead of the big data release tomorrow (NFP) and we saw GBP rally 0.8% and the Euro rally 0.95%; DXY closed -0.7% at 97.55. A$ +0.8% whilst the Brazilian Real lost 2.4%.
Treasuries rallied during the majority of the session with US 10's closing 1.82%. 2's were little changed by the close to set the 2/10 curve at 97BP. 30yr bonds were down 3BP at 2.66%. German Bund closed 0.17% and that puts US/Germany spread at +165BP. UK 10yr Gilt closed -1BP at 1.42%.