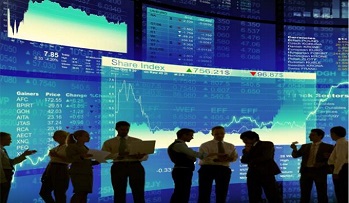 After an initial opening surge in the Nikkei, briefly topping 17k, sellers appeared and drove prices lower to close the day -0.7%. The JPY was weaker throughout the morning session but had also turned stronger to balance the Nikkei swing. With the 10yr JGB having turned negative recently, this will squeeze banks and foreigners in playing in the yen markets. Q2 could well be the start of dealers jumping back on the yen carry, especially if the currency recovery has just finished. In China, the Shanghai and the HSI closed almost unchanged in quiet trading. Just a couple of stories heard from Asia today and they were the PBOC's disclosure that they are running a $28.5bn short FX "Forwards" position. This is the PBOC increasing the transparency of their activity. PBOC also fixed yuan rate at 6.4612 compared to yesterday's 6.4841 fix. After the close, we heard that S&P had cut China's credit outlook to negative from stable (AA-).
Eurozone inflation released -0.1% (was -0.2% in February), although it is slightly better its still negative. The core indices were all down but CAC and IBEX suffered the most, dropping 1.45 and 1.7% respectively. The DAX and FTSE held up relatively well but both closed down around -0.7%. Peripheral banking stocks were a lot of the conversations between dealers today showing a decline of roughly 20% for the first quarter of 2016. Although additional physical policy is expected, dealers were claiming BREXIT, terrorism and subdued earnings all continue to weigh on European stocks.
In the US stocks have been treading water ahead of tomorrow's employment report and ISM due later that day. Initial claims came in 276k and also Chicago PMI better at 53.6 (up from previous 47.6 in February) but with Q1 ending and tomorrow's numbers volumes were unsurprisingly light. Indices closing almost unchanged we await Fridays data release.
Gold was another much-talked story today with many claiming Q1 2016 has been the best quarter since 1986. Closing this evening at $1232 having had a $9 0.6% rally on the day.
US dollar has seen a lot of position squaring since we heard from Janet Yellen and the DXY has lost almost 0.3% today with last price seen 94.62. The euro performed a little more today trading above 114 at one stage but in contrast we saw the GBP come under more pressure. Closing this evening at 1.4365 is down 0.3% reversing gains seen earlier this week.
US Treasuries have also seen renewed buying since Janet Yellen addressed the Economic Club in New York. The curve has started to flatten once again closing 2/10 this evening at +105bp. US 10yrs traded down to 1.77% this evening, tightening the spread to German 10yr Bunds. 10yr Bunds were almost unchanged this evening at 0.15%, closing the spread at +162bp. Italy 10yr closed 1.22%, Greece 8.37%, Turkey 9.71% and Gilts 1.41%.
We touched briefly on JGB's earlier but we hear that the 30yr bonds did not actually trade today in Tokyo trading. JGB 10yr closed -0.04% and 30yrs were closed 0.53%.