Blog/Market Talk
Posted Mar 30, 2016 by Martin Armstrong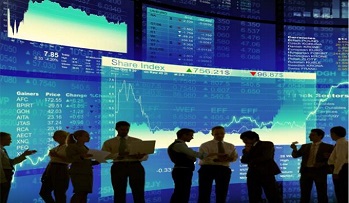 Asia followed the bullish tone provided by the Federal Reserve with a gap higher opening of around 1%. Mainland China and Hang Seng managed to build upon this enthusiasm, eventually closing up almost 2.5% each. The same could not be said of Japan when the Nikkei had problems holding the 17k psychological level. Tomorrow being the end of Q1 means we will see the quarterly Tankan survey. Expected at +8 vs +12 in December (a forecast by 23 economists); it has the potential to be the lowest number for over 3 years.
European equity markets were also cooed by Janet Yellen's remarks, as was the oil price but could also be blamed on a weakening US dollar. The DAX, CAC, FTSE all opened strong and went from strength to strength eventually closing +1.6% firmer across the board. The IBEX also made ground by a mere 0.7% almost pales into insignificance. Tomorrow is the end of Q1 and we have data in the form of German retail sales and Euroland inflation.
US markets already had futures up around 1% before the cash opened so was no real surprise the rally continued. ADP release was slightly better than expected 200k against a forecasted consensus of 194k. Mid afternoon session we did see a little profit taking but then we do have an interesting two days ahead of us! Tomorrow is the end of Q1, more data and the first Friday in the month and so is time for the employment report. Markets have finally broken new ground for 2016 after what has been a wild Q1. All US indices closed up around 0.5% so fun and games again tomorrow.
Gold could not hold yesterdays $25 rally and by the close was off 0.7% trading at $1228. US Treasuries weakened a little as equities rallied with 10yr US trading around the 1.82%. Earlier in the session (with equities at their highs) 10's were trading around 1.855% but recovered into the close. German Bunds also a similar pattern with 10's closing 0.155% the spread closes +170bp. 2/10 US curve closed +107bp. Periphery bond yields continue to drift low in expectation of further buying. Italy 10yr close 1.21%, Greece 8.38%, Turkey 9.76% and Gilts 1.43%.