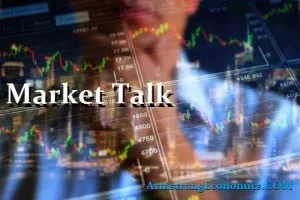 ASIA:
The Chinese government is set to kick off an annual parliamentary meeting this week for approving national priorities for 2021. The "Two Sessions" parliamentary meeting is slated to begin Thursday with the opening of the Chinese People's Political Consultative Conference, an advisory body. The National People's Congress legislature is scheduled to kick off its annual gathering on Friday. Authorities are expected to lay out details on topics ranging from employment targets to management of the semi-autonomous region of Hong Kong.
India is ready to offer incentives to ensure Tesla Inc's cost of production would be less than in China if the carmaker commits to making its electric vehicles in the south Asian country, Reuters reported. Tesla registered a company in India in a step towards entering the country, possibly as soon as mid-2021. Sources familiar with the matter have said Tesla plans to start by importing and selling its Model 3 electric sedan in India. India wants to boost local manufacturing of electric vehicles (EVs), batteries, and other components to cut costly imports and curb pollution in its major cities.
The major Asian stock markets had a green day today:
NIKKEI 225 increased 150.93 points or 0.51% to 29,559.10
Shanghai increased 68.31 points or 1.95% to 3,576.90
Hang Seng increased 784.56 points or 2.70% to 29,880.42
ASX 200 increased 55.70 points or 0.82% to 6,818.00
Kospi increased 39.12 points or 1.29% to 3,082.99
SENSEX increased 1,147.76 points or 2.28% to 51,444.65
Nifty50 increased 326.50 points or 2.19% to 15,245.60
The major Asian currency markets had a mixed day today:
AUDUSD decreased 0.00164 or -0.21% to 0.78077
NZDUSD decreased 0.00253 or -0.35% to 0.72641
USDJPY increased 0.15 or 0.14% to 106.91
USDCNY decreased 0.00314 or -0.05% to 6.47102
Precious Metals:
Gold decreased 21.41 USD/t oz. or -1.23% to 1,716.68
Silver decreased 0.43 USD/t. oz or -1.61% to 26.319
Some economic news from last night:
China:
Caixin Services PMI (Feb) decreased from 52.0 to 51.5
Chinese Composite PMI (Feb) decreased from 52.2 to 51.7
Japan:
Services PMI (Feb) increased from 46.1 to 46.3
Hong Kong:
Manufacturing PMI (Feb) increased from 47.8 to 50.2
Australia:
AIG Construction Index (Feb) decreased from 57.6 to 57.4
Services PMI decreased from 55.6 to 53.4
GDP (QoQ) (Q4) decreased from 3.4% to 3.1%
GDP (YoY) (Q4) increased from -3.7% to -1.1%
GDP Capital Expenditure (Q4) increased from 0.5% to 3.6%
DP Chain Price Index (Q4) increased from -0.1% to 1.7%
GDP Final Consumption (Q4) decreased from 5.9% to 3.2%
New Zealand:
Building Consents (MoM) (Jan) decreased from 5.1% to 2.1%
NZ Commodity Price Index (MoM) decreased from 4.3% to 3.3%
Some economic news from today:
India:
Nikkei Services PMI (Feb) increased from 52.8 to 55.3
Hong Kong:
Retail Sales (YoY) (Jan) decreased from -13.2% to -13.6%
EUROPE/EMEA:
UK Chancellor Rishi Sunak has committed an extra £35bn to companies and keeping people employed until the UK economy recovers, with an extension to his flagship Covid-19 furlough scheme and cuts to VAT and business rates. Business leaders called on the chancellor to extend support until at least the end of coronavirus restrictions in the summer, with additional help then needed for companies to rebuild operations after almost 18 months of restraints.
The French economy's contraction in the fourth quarter of 2020 was slightly more pronounced than previously estimated, data from the country's statistics agency Insee showed Friday. In the October-December period, gross domestic product shrank 1.4% from the previous quarter–0.1 percentage point more than the preliminary estimate of a 1.3% contraction released on Jan. 29. GDP in the quarter contracted 4.9% from a year earlier, the data showed. The decline was 0.1 percentage point less than the 5% drop previously estimated. The French economy–the eurozone's second largest–is expected to contract again in the first quarter of 2021, as extended government restrictions to contain the coronavirus hinder economic activity, report suggests.
The major Europe stock markets had a green day:
CAC 40 increased 20.33 points or 0.35% to 5,830.06
FTSE 100 increased 61.72 points or 0.93% to 6,675.47
DAX 30 increased 40.23 points or 0.29% to 14,080.03
The major Europe currency markets had a mixed day today:
EURUSD decreased 0.00179 or -0.15% to 1.20689
GBPUSD increased 0.00022 or 0.02% to 1.39599
USDCHF increased 0.00311 or 0.34% to 0.91824
Some economic news from Europe today:
Norway:
Current Account (Q4) decreased from 14.2B to 9.3B
House Price Index (YoY) (Feb) increased from 8.60% to 9.70%
Swiss:
PI (MoM) (Feb) increased from 0.1% to 0.2%
CPI (YoY) (Feb) remain the same at -0.5%
France:
French Government Budget Balance (Jan) increased from -178.1B to -21.9B
French Markit Composite PMI (Feb) decreased from 47.7 to 47.0
French Services PMI (Feb) decreased from 47.3 to 45.6
Spain:
Spanish Services PMI (Feb) increased from 41.7 to 43.1
Italy:
Italian Composite PMI (Feb) increased from 47.2 to 51.4
Italian Services PMI (Feb) increased from 44.7 to 48.8
Italian GDP (QoQ) (Q4) decreased from 15.9% to -1.9%
Italian GDP (YoY) (Q4) decreased from -5.0% to -6.6%
Germany:
German Composite PMI (Feb) increased from 50.8 to 51.1
German Services PMI (Feb) decreased from 46.7 to 45.7
Euro Zone:
Markit Composite PMI (Feb) increased from 47.8 to 48.8
Services PMI (Feb) increased from 45.4 to 45.7
PPI (MoM) (Jan) increased from 0.9% to 1.4%
PPI (YoY) (Jan) increased from -1.1% to 0.0%
UK:
Composite PMI (Feb) increased from 41.2 to 49.6
Services PMI (Feb) increased from 39.5 to 49.5
US/AMERICAS:
The Federal Reserve released their latest Beige Book economic input this Wednesday where they forecast a moderate recovery for the beginning of the year. "Economic activity expanded modestly from January to mid-February for most Federal Reserve Districts. Most businesses remain optimistic regarding the next 6-12 months as COVID-19 vaccines become more widely distributed," the central bank reported. Although employment is improving, the Fed is keeping a close eye on the "slowly" recovering labor force. Federal Reserve leaders are set to meet in two weeks to discuss policy, although no changes are expected at this time.
Private payrolls in the US rose by 117,000 in February, according to the ADP National Report. The figure underwhelmed analysts who expected private employers to create 177,000 positions. January's figure was revised up to 195,000 jobs instead of the originally reported 174,000. The Labor Department will release the nonfarm payrolls data for last month on Friday, which will paint an overall picture of America's workforce recovery.
Texas Governor Greg Abbott announced, "Texas is 100% open," after issuing an executive order banning all prior coronavirus-related restrictions. Masks will no longer be required in Texas and all businesses may operate at full capacity. Local officials still have the ability to limit business capacity in areas with a higher reported number of coronavirus cases, however, they are prohibited from forcing businesses to operate beneath 50% capacity. Governor Abbott cited that the state has already administered 5.7 vaccinations with 29 million residents. President Joe Biden discouraged reopening the state, stating, "I hope the governor rethinks this. It's only a small piece of cloth that's needed. I don't think it affects the economy of the state."
President Joe Biden is calling for a stricter income cap than what was approved by the House before distributing stimulus checks. The current cap for individual filers is $80,000, but the new plan would push the figure down to $75,000. Those filing under the head of household would have a cap at $112,500 compared to the current cap of $120,000. Joint filers would be cut off at $150,000 compared to $160,000. If any of the 50 members of the caucus decline the legislation, the new wave of stimulus relief will not pass.
US Market Closings:
Dow declined 121.43 points or -0.39% to 31,270.09
S&P 500 declined 50.57 points or -1.31% to 3,819.72
Nasdaq declined 361.04 points or -2.7% to 12,997.75
Russell 2000 declined 23.72 points or -1.06% to 2,207.79
Canada Market Closings:
TSX Composite declined 100.93 points or -0.55% to 18,320.67
TSX 60 declined 6.36 points or -0.58% to 1,090.22
Brazil Market Closing:
Bovespa declined 355.85 points or -0.32% to 111,183.95
ENERGY:
The oil markets had a mixed day today:
Crude Oil increased 1.78 USD/BBL or 2.98% to 61.5300
Brent increased 1.62 USD/BBL or 2.58% to 64.3200
Natural gas decreased 0.011 USD/MMBtu or -0.39% to 2.8280
Gasoline increased 0.0256 USD/GAL or 1.32% to 1.9620
Heating oil increased 0.0328 USD/GAL or 1.81% to 1.8409
Top commodity gainers: Crude Oil (2.98%), Cheese (2.65%), Lean Hogs (3.28%) and Milk (4.15%)
Top commodity losers: Coffee (-2.44%), Sugar (-2.01%), Oat (-3.87%), and Platinum (-2.41%)
The above data was collected around 14:09 EST on Wednesday.
BONDS:
Japan 0.12%(-0bp), US 2's 0.14%(+0.018%), US 10's 1.47%(+5bps); US 30's 2.24%(+0.030%), Bunds -0.29% (+9bp), France -0.05% (+6bp), Italy 0.76% (+8bp), Turkey 13.06% (+10bp), Greece 0.99% (-1bp), Portugal 0.29% (+7bp); Spain 0.40% (+5bp) and UK Gilts 0.78% (+9bp).