Blog/Market Talk
Posted Mar 2, 2016 by Martin Armstrong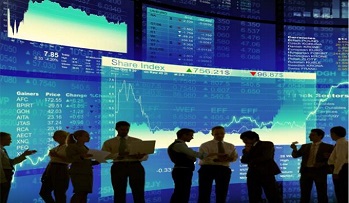 Asian cash markets followed their positive futures run from US trading session was met with strong openings across the board. The PBOC set the Yuan exchange rate at 6.5490 and even a ratings down-grade of China could not stop a 4.2% higher close. The Nikkei was also up over 4% but we did see weakness from 112 to 114.5 in the exchange rate. Major exporters benefited from the Yen weakness with the like of Toyota and Honda closing around 5% better. The Hang Seng was not quite so fortunate but still closed a healthy 3.1% up.
In Europe we saw strong openings across the core but by mid-morning were looking for our next storey. We dipped in and out of negative prices after lunch but was the result of the US ADP release, we were told. DAX opened strong but had given all back by lunchtime. FTSE never really managed to find a gear all day, whilst the IBX returned a strong performance to close up 1.8%.
By the close of trading away from Spain core was a mixed bag of results.
In the US the ADP report (190k estimated but actual release was 214k) certainly helped sentiment and more importantly, retained the recent rally. After earlier losses all markets have recouped lost ground and are closing small higher on the day.
US Treasuries were sold again today but it was the front-end that suffered most. The 2yr note lost (price gained yield) 5.5BP to close at 0.85%. The 10yrs lost ground but only 1BP, which closes the 2/10 spread at 99BP (6.5BP tighter than yesterdays close. 10yr German Bund closed 0.21% so the spread US/Germany closed +164BP. UK Gilts closed 10yr at 1.47%.
Gold is closing near the highs of the day at $1243 (+$12 or 1%). Oil showing a strong close also last traded at $35. Nat-Gas still trades weak last seen 1.67 (+4.2%). USD turned around midday in what was looking like a strong day for it but afternoon losses against JPY, GBP and some EM currencies reversed many recent large scale moves.
Tomorrow we see Retail Sales in Europe (1.3% expected) and in the US we will see Weekly Jobless claims (271k estimated).