Blog/Market Talk
Posted Mar 29, 2016 by Martin Armstrong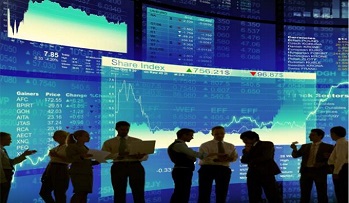 Most markets were undecided on which way to play ahead of today's main event, and so moves were light and limited. Asia saw all core indices tussle between black and red, and with the exception of China all closed pretty much unchanged. Shanghai closed down 1.3% but that was after a late recovery rally at the close. In late U.S. trading, we have seen China 300 (futures) follow the pack and is currently +0.9% higher than its earlier cash close.
In Europe, despite many nervous traders watching the declining oil price, stocks managed to close in the black and just held on for the day. Early rallies were lost as oil drifted and fears of what Janet Yellen may say once Europe had closed. We have heard from several Fed members recently who said the fear was that Yellen may confirm an April hike! However, in late U.S. trading, futures have followed encouraging signs from the U.S. markets and were last seen adding an additional 0.6% to the European cash closes.
U.S. markets would love to follow the Fed if only the Fed could make up its mind! Recent hawkish comments, and indeed the Fed itself, spoke of an improved economy and the market priced in expectations of an April hike. Only last week we heard from a member talking about the possibility of another hike soon. However, Janet Yellen speaking at the Economic Club of NY today has the market turn tailed as she pushed hike expectations out to H2 2016. The market took her words as softening on the recent hike rhetoric and actually assumed a dovish view on rates. The stock markets loved it with DOW, S&P, and NASDAQ closing up 0.6%, 0.9% and 1.7% respectively.
Gold loved her speech and we saw a $21 (1.7%) rally to close this evening at $1241. Oil sold off today after Iran stated they were not looking to slow oil production anytime soon, and hence we saw a near 3% decline in TWI and Brent.
Again, most of the action today was the result of Janet Yellen's speech and that is when the FX market seemed to wake up. The DXY lost most of last week's rally when the DXY lost 0.8% today on possible rate hike delays. Closing this evening at 95.15, key losses were against the Swiss franc, GBP, and the euro.
A surprise rally for the U.S. Treasury market as most dealers had been positioning with recent speakers. The U.S. 10yr opened the day, almost unchanged, at 1.88%, but by the close had gained almost 8bp to close on the high (price) of the day at 1.80%. Interestingly, we saw a parallel shift in the curve with 2's also dropping 8bp (to close 0.785%). In Europe, we will need to see tomorrow how the peripherals react, but German bund rallied with Treasuries and we saw the 10yr close this evening at 0.14%. This closes the U.S./bund spread at +166bp. Italy 10yr closed 1.23%, Greece 8.5%, Turkey 9.87%, and UK Gilts 1.41%.
Tomorrow we have the ADP employment report and estimates are for a +194k release. But, just ahead of that we see German CPI released – expectation are for a 0.1% print (previous was 0%). Thursday's close will be the end of Q1, so numbers will be updated. Also, on Friday we see the U.S. NFP release. Always a volatile day but it could be even more so this month as we continue to second guess a Fed that feels drawn in all directions.