Blog/Market Talk
Posted Mar 23, 2016 by Martin Armstrong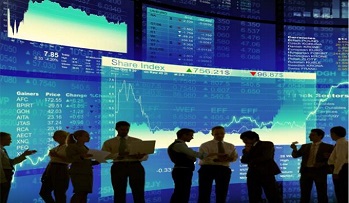 It is a sad state of affairs when, after a terrorist incident such as yesterday's events in Belgium, how quickly the markets have accepted it and within a few hours priced out! This is both a reflection of what is becoming "a horrible accepted norm" and also the lack of market participants. Even though Asian exchanges had closed ahead of events yesterday, in today's session they hardly moved and were actually more concerned with the 17k level for the Nikkei and 3k for Shanghai.
In Europe, dealers had a lack of data to really get excited about and were reduced to watching oil and gold again. All core markets traded in a tight range where we saw miners and energy companies decline whilst tourism and some bank stocks recovered. IBEX was a slight exception with a loss of nearly 1% on the day.
Even the U.S. session has been a slight disappointment with volume low again and what can only be described as a slow drain into the close! When markets are this quiet, dealers look around for excuses. Today, it is the long weekend ahead and the uncertainty as oil slipped into the close.
They are blaming the fall in oil prices today on increased stock piles, the fall in demand, and new players producing. This is nothing we have not heard for the past year, but the lower the price, the grander the percentage move sounds. Tonight we closed below $40 again.
Gold is selling off on rate hike fears (FED) and on rumors of more central bank selling. Gold has been one of the best performing assets, having rallied over 16% this year and so a 2% decline will hurt today. The YTD performance remains good.
As stocks drifted in late trade so the bids appeared for Treasuries. The curve flattened today from 5's out with all (5's, 10's and 30's) falling by 5bp's. The 2/10 curve closed this evening at 102.5bp (-2.5bp from yesterday). Meanwhile in Europe we saw German 10yr Bund close 0.195% closing the US/Germany spread at +168.5bp. Interesting that todays 30yr Bund auction was another technical failure not clearing closing the day at 0.895%. Italy 10yr closed 1.29% (+4bp), Greece closed 8.48% (-5bp), Turkey 9.88% and finally UK Gilt closed 1.45%.
The final word goes to the strengthening US Dollar yet again. Main mover was again the depreciation of Cable (losing another 0.7% today) last seen just trading under 1.4100. This decline pushing the DXY stronger and was last seen trading at 96.06 (+0.5%) against the basket.