Blog/Market Talk
Posted Mar 22, 2017 by Martin Armstrong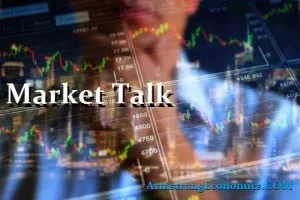 Having seen a 1% decline from the US session, Asia started weak and never looked back. The Nikkei lost over 2.2% with the JPY rallying into the 111's. The session was already weak, but the added tension of the North Korean missile test certainly did not help matters. In Tokyo, the BOJ minutes were released but saw no movement in rates even as the US begins its second move; again financials were the biggest sector losers. The Hang Seng drifted in sympathy with core global large at cap, while the Shanghai lost 0.5% on the day. In late US trading both of these indices are around +0.5% firmer from the close whilst the Nikkei plays around unchanged.
Core European indices were weak most of the morning session but recovered as we saw US exchanges opening. Most equity markets were clawing-back from early lows when reports of a terror incident began to appear. At the time of writing, the UK has not declared whether it is terrorist related or the actions of a single minded person – reports are still sketchy. There was talk of a criminal investigation within the financial group ING with shares down by around 4%. Both the Euro and GBP played around mid session levels with no clear direction provided for either of the two core currencies.
US markets opened weak, but all bounced back to close near too or active higher on the day. Many were talking about the incident in London which is probably a good reason why volumes were light, especially after yesterday's large move. US economic data was poor (Home Sales) but not that much to get excited about. Financials were again weak as US treasury curve flattens again. We head into weekend numbers next week which includes month and quarter end, so we will be watching closely for important indicators. Gold played in a very narrow range with a brief exploration over the $1250 level.
2's closed 1.25% (-1bp), 10's 2.40% (-2bp), Bunds 0.40% (-6bp) closes the spread at +200bp (+4bp). France 1.04% (-5bp), Italy 2.25% (-6bp), Greece 7.20% (-2bp), Turkey 10.51% (-2bp), Portugal 4.10% (-8bp) and Gilts 1.17% (-8bp)