Blog/Market Talk
Posted Mar 21, 2016 by Martin Armstrong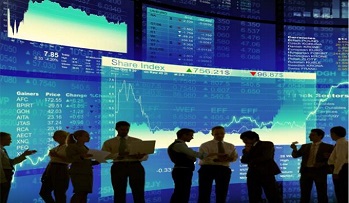 With Japan on national holidays it was left to Shanghai and Hang Seng to show the rest of the world the way forward. With the help of the PBOC, adding ample liquidity and fixing the Yuan rate at  6.4824 (compared to 6.4628 on Friday) stocks saw a healthy 2%+ gain for the day. HSI closed marginally firmer.
In Europe it was a fairly quiet start to the holiday shortened week with core indices closing almost unchanged. The CAC was the only exception, closing down -0.7% on the day. We hope to find more clear direction tomorrow after we see the IFO (Business Climate – expected 106) and then later the ZEW (estimated 53).
In the States things have drifted in much the same way. After the initial weak opening (prices around -0.3% lower) we have seen a stronger trend throughout the afternoon to close +XXX
Despite Gold having had an exceptional start to the year (currently up 16% YTD) it is on trend to be the best quarter since mid 1980's, it is toiling between the USD move and ultra low interest rates. Fear amongst dealers that the low rates will eventually spike inflation (or so they tell us!) but they claim the USD is the only long term game in town! Gold on the day is closing down almost 1% at $1244.
The US Treasury market saw more selling today with US 10yr moving out to 1.92%. Dealers quoted Fed Member Lockhart who spoke in Paris today saying that he was, "reasonably confident" that inflation would pick-up and so the market assumed an April hike maybe on the cards! We saw a small steepening 2/10 today (+105bp) when 10's gained 4bp but an unchanged 10/30's when 30yr closed 4bp higher also (at 2.72%). In Europe the market is still comfortable selling their inventory to Mr Draghi and so the spread US/Germany remains directional. Tonight we closed at +169bp. Italy 10yr closed 1.25%, Greece 10yr 8.4%Turkey 9.87% and UK Gilt 10yr at 1.47%.
The currency markets woke this morning to a weaker GBP on BREXIT concerns from two fronts! Over the weekend IDS (Iain Duncan Smith – former Work and Pensions Secretary) resigned his post over cuts to disability benefits. IDS a Euro sceptic claimed his resignation was not a reflection of European policy saying only that the planned cuts were indefensible. Also today were heard from CBI (Confederation of British Industry) who warned that Britain leaving the EU could cost £100Bln in economic output and 950,000 jobs by 2020. Sterling obviously did not like this news and by lunch was off almost 1% trading at 1.4380. The Euro also drifted against the USD closing down -0.3% at 1.1270. The DXY gained 0.3% to close 95.35.