Blog/Market Talk
Posted Jun 7, 2016 by Martin Armstrong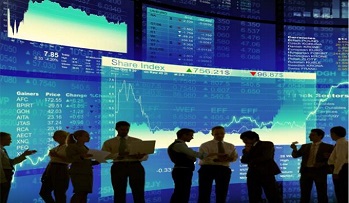 The constructive comments provided by Fed Chair Janette Yellen last evening certainly helped Asian equities today. The Hang Seng performed best recording a 1.4% gain on the day whilst the main China Index managed just 0.1% gain which was a relief having spent the majority of the day in negative territory. The Nikkei saw a whipping session but did close 0.6% better eventually. In late US trading we have seen additional 0.3% gains for both the Nikkei and China index futures. Also overnight the Reserve Bank of India kept rates unchanged as did the Reserve Bank of Australia.
It was the turn of the DAX and CAC today after yesterdays FTSE performance. The DAX recorded a 1.65% daily gain whilst we saw a 1.2% run for the CAC. IBEX managed just 0.8% and FTSE hardly scrapped a 0.2% improvement. Eurozone GDP was marginally better than expected (0.6% q/q against an estimated 0.5% and on an Annual basis 1.5% estimated against actual of 1.7%).
Unexciting data from the States resulted in core indices losing momentum to close barely positive today. News that Productivity and Labor Costs contracted slightly as opposed to a marginal expansion and markets began to doubt themselves as we approach the psychological 18k level in the DOW. The VIX Index edged back above 14 as we drifted back to the close.
Bonds were in focus again today with supply today and in Europe, tomorrow. In Europe talk continues around the corporate debt as the new big buyer sharpens his pencil. Wednesday we see Germany auction Eur5bn 2yr paper and Portugal taps around Eur1bn 6 and 9yr paper. Demand for government paper continues after today the 10yr German Bund hit a low of 0.045% In the US this evening we saw the Treasury Department auction $24bn 3yr notes at 0.93% – demand was good with a bid to cover ratio of 2.79. US 10yr paper closed 1.71% (-2bp) which closes the US/German 10yr spread at 166.5bp. 2/10 curve closed at 93bp. Italy 10yr closed 1.42% (-4bp), Greece 7.31% (+13bp), Turkey 9.31% (+3bp), Portugal 3.09% (-7bp) and UK Gilt closed 1.26% (-1bp).