Blog/Market Talk
Posted Jun 6, 2016 by Martin Armstrong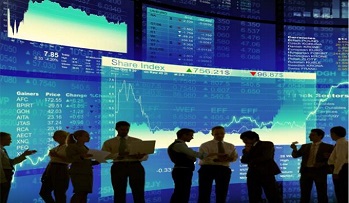 A mixed session out of Asia saw the Nikkei and Shanghai small lower whilst the Hang Seng managed a 0.4% rally. After Fridays surprise NFP release the JPY continued stronger, trading as low as 106.40.  However, the big news overnight was about the shift in the upcoming BREXIT vote and the swing towards a possible vote to leave the EU. Sterling lost at one stage about 1.4% declining to 1.4350 just ahead of London opening. The European session was spent recovering much of that and we closed around 0.5% lower at 1.4440.
European equities failed to move that much today, ahead of Janet Yellen's speech, with the exception being FTSE. That market reacted to the weakness of GBP and so rallied 1% on the day. All other core European markets were dragged better as we saw a strong performance coming from the US.
Fed Chair Janet Yellen was slightly more upbeat than many had expected (given Fridays numbers). Many dealers remarked that they expected her to be a little more conservative than previous. Speaking at the World Affairs Council she spoke more positively and tended to adopted a broader more holistic horizon confusing many as they remain transfixed on the Jobs Report.
Fixed-Income markets returned some of Fridays action with the long end being hit most. 2yr US Treasuries climbed 2.5bp to close the day at 0.795%. 10's meanwhile closed 1.74%. In Europe the 10yr Bund closed 0.085% closing the US/Bund spread at +165.5bp. 10yr Italy closed 1.46% (+5bp), Greece 7.17% (+5bp), Turkey 9.28% (-6bp), Portugal 3.17% (+2.5bp) and UK Gilt 10yr closed 1.28% (u/c).