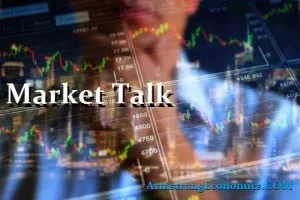 ASIA / AUSTRALIA:
China has extended their travel ban to the U.S., stating that there have been a lot of recent shootings, robberies, and thefts of late. This was on top of the recent warning that Chinese citizens are being harassed upon entry and exit by U.S. border control.
In the Yellow Sea off the coast of China, China successfully launched a rocket "off land," being only the third nation to do so after the U.S. and Russia. They also sent five commercial satellites, and two others containing experimental technologies, into space.
Chinese regulators have fined Ford stating the company owes Changan Automobile 23.6 million dollars for setting minimum resale prices on its cars in the city of Chongqing. The fine represents 4% of the sales. FedEx was fined recently in China, and people are looking at this as a general crackdown on U.S. companies by the Chinese government during this ongoing trade battle.
The major Asian stock markets had a mixed day today. Shanghai decreased 0.86 points or -0.03% to 2,861.42; KOSPI increased 2.14 points or 0.10% to 2,069.11; ASX 200 increased 26.10 points or 0.41% to 6,358.50; NIKKEI 225 increased 367.56 points or 1.80% to 20,776.10; Hang Seng increased 133.92 points or 0.50% to 26,895.44; and SENSEX decreased 184.08 points or -0.46% to 40,083.54.
The major Asian currency markets had a mixed day today. AUDUSD decreased 0.0024 or 0.34% to 0.6966; NZDUSD increased 0.0011 or 0.16% to 0.6616; USDJPY increased 0.2590 or 0.24% to 108.3990; and
USDCNY increased 0.0114 or 0.16% to 6.9310.
Gold increased 4.27 USD/t oz. or 0.32% to 1,326.65 and silver decreased 0.022 USD/t. oz or -0.15% to 14.8225.
Some economic news:
South Korea:
FX Reserves – USD (May) decreased from 404.03B to 401.97B
Current Account (Apr) decreased from 4.82B to -0.66B
Australia:
AIG Services Index (May) increased from 46.5 to 52.5
Services PMI increased from 50.1 to 51.5
GDP (YoY) (Q1) decreased from 2.3% to 1.8%
GDP (QoQ) (Q1) increased from 0.2% to 0.4%
GDP Capital Expenditure (Q1) increased from -1.0% to -0.7%
GDP Chain Price Index (Q1) decreased from 1.4% to 1.3%
GDP Final Consumption (Q1) decreased from 0.8% to 0.4%
New Zealand:
GlobalDairyTrade Price Index decreased from -1.2% to -3.4%
Hong Kong:
Manufacturing PMI (May) decreased from 48.4 to 46.9
China:
Caixin Services PMI (May) decreased from 54.5 to 52.7
India:
Nikkei Services PMI (May) decreased from 51.0 to 50.2
EUROPE/EMEA:
Latest reports in Europe show that in 2017, Russia successfully hacked the EU embassy in Moscow. "We have observed potential signs of compromised systems connected to our unclassified network in our Moscow Delegation. Measures have been taken and the investigation is in progress — at this stage we cannot comment further," an EU spokesperson said.
More than €83 billion in commitments will boost economic growth. European regions will allocate half a billion toward border security (+34.6% increase from 2019), and half a billion for the people in Syria as well as refugees.
The EU could fine Italy over its "snowballing" borrowing and spending. The fine by the European commission could be as high as 3.5bn euros. The commission found that the Italian government failed to make sufficient progress in curbing spending in the past year. Italian government debt servicing is now larger than the annual education budget as the debt has reached 132% of GDP.
The major European stock markets had a green day today. The CAC 40 increased 23.74 points or 0.45% to 5,292.00; FTSE 100 increased 5.93 points or 0.08% to 7,220.22; and DAX increased 9.64 points or 0.08% to 11,980.81.
The major European currency markets had a mixed day today. EURUSD decreased 0.0024 or 0.21% to 1.1227; GBPUSD decreased 0.0003 or 0.02% to 1.2693; and USDCHF increased 0.0021 or 0.21% to 0.9940.
Some economic news:
Norway:
Current Account (Q1) increased from 47.3 B to 67.8B
House Price Index (YoY) (May) decreased from 2.20% to 1.80%
Spain:
Spanish Industrial Production (YoY) (Apr) increased from -3.0% to 1.7%
Spanish Services PMI (May) decreased from 53.1 to 52.8
Spanish Consumer Confidence decreased from 97.0 to 96.9
Italy:
Italian Services PMI (May) decreased from 50.4 to 50.0
France:
French Market Composite PMI (May) decreased from 51.3 to 51.2
French Services PMI (May) decreased from 51.7 to 51.5
Germany:
German Composite PMI (May) increased from 52.4 to 52.6
German Services PMI (May) increased from 55.0 to 55.4
Eurozone:
Markit Composite PMI (May) increased from 51.6 to 51.8
Services PMI (May) increased from 52.5 to 52.9
PPI (MoM) (Apr) decreased from -0.1% to -0.3%
PPI (YoY) (Apr) decreased from 2.9% to 2.6%
Retail Sales (MoM) (Apr) decreased from 0.0% to -0.4%
Retail Sales (YoY) (Apr) decreased from 2.0% to 1.5%
UK:
Services PMI (May) increased from 50.4 to 51.0
U.S./AMERICAS:
America's job creation boom appears to have abruptly halted in May according to ADP, which reported U.S. added 27,000 new jobs in the month – well short of analyst expectations of approximately 170,000+ new jobs. The May report comes in stark comparison to over 270,000+ new jobs in April. On Friday, the Labor Department will release the official monthly jobs report which should provide more insight.
On a positive note, the Institute for Supply Management's (ISM) Non-Manufacturing Index advanced to 56.9 in May, up from 55.5 in April. This is good news for the U.S. economy as any reading above 50 indicates an expansion. The ISM's report also noted a 0.5% increase in the New Orders Index during May at 58.6. The Employment Index also increased on a MoM basis to 58.1 in May compared to 53.7 the month prior. However, the Prices Index fell 0.3% MoM to 55.4 compared to 55.7 in April.
In politics, Republican Senators are resisting President Trump's proposed tariffs on Mexico. Trump has threatened to implement a 5% tariff (to start) on Monday if Mexico does not take drastic steps to curb illegal immigration. Senate Majority Leader Mitch McConnell publicly noted his disapproval, stating he hopes the tariffs can be avoided. It's been noted that Mexico has arrested more than 80,000 individuals for violating immigration policies since December, when Mexican President Andrés Manuel López Obrador took office. Still, this number seems to be insufficient for Trump who is poised to take drastic measures.
On the corporate side, Walmart, America's largest retailer, came out in favor of raising the federal minimum wage today at its shareholder meeting, albeit not to the satisfaction of many Democrats. CEO Doug McMillon urged congress to rethink the federal minimum wage that stands at $7.25 per hour. Walmart recently raised their minimum hourly wage to $11, as other similar companies, such as Target and Amazon, raised their hourly minimum to $15. Senator Bernie Sanders bashed the retail giant during today's meeting, claiming the company paid their employees "starvation wages." Walmart also announced this week that they plan to keep their prices as low as possible despite the tariffs on Chinese imports.
Looking to stocks, Wall Street continued its positive momentum this Wednesday. The Dow advanced another 207.39 points or +0.82% to 25,539.57; the S&P 500 increased 22.88 points or +0.82% to 2,826.15; and the Nasdaq rose 48.36 points or +0.64% to 7,575.48. However, the Russell 2000 slightly declined today, losing 1.77 points or -0.12% to 1,506.79.
The major Canadian indices closed in the green today. The TSX Composite rose 46.42 points or +0.29% to 16,212.66, and the TSX 60 added 4.02 points or +0.42% to 972.50.
Brazil's Bovespa lost some of its recent gains, dropping 1,381.53 points or -1.42% to 95,998.75.
ENERGY:
Crude oil took another dip down today over a sharp rise in crude and gasoline inventories. The EIA reported a weekly build in crude oil inventories of 6.8 million barrels.
The oil markets had a negative day today. Crude Oil decreased 1.93 USD/BBL or -3.61% to 51.5877; Brent decreased 1.58 USD/BBL or -2.55% to 60.2690; Natural gas decreased 0.056 USD/MMBtu or -2.32% to 2.3647; Gasoline decreased 0.0335 USD/GAL or -1.94% to 1.6940; and Heating oil decreased 0.0486 USD/GAL or -2.67% to 1.7760.
Top commodity gainers: Palm Oil (1.81%), Rubber (1.34%), Feeder Cattle (1.56%), and Cocoa (1.19%). Top commodity losers: Coffee (-6.72%), Oat (-4.11%), Orange Juice (-4.74%), and Crude Oil (-3.44%)
The above data was collected around 15:31PM EST on Wednesday.
BONDS:
Japan -0.09%(+1bp), US 2's 1.89% (-3bps), US 10's 2.12%(+0bps), US 30's 2.60%(+4bps), Bunds -0.20% (-0bp), France 0.16% (-3bp), Italy 2.49% (-3bp), Turkey 18.12% (-4bp), Greece 2.96% (+2bp), Portugal 0.70% (-3bp), Spain 0.63% (-3bp) and UK Gilts 0.86% (-4bp).