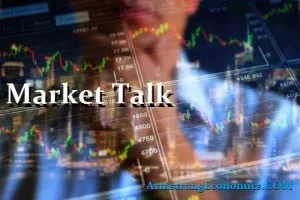 ASIA:
China has said it will loosen restrictions on international air travel that were put in place to control coronavirus. The move came hours after the US pushed Beijing to allow US airlines to resume flights to the country. Chinese Foreign Ministry spokesman said Zhao Lijian said the two sides had been in close communication on the subject of air travel.
Thousands of film theatres in China could never open again under the impact of the COVID-19 outbreak, a new survey by film industry insiders has revealed, adding that lay-offs in the industry have also started. China has the largest number of movie screens in the world, but all have been shut since January 23, the day the central Chinese city of Wuhan was locked down to contain the spread of the coronavirus. The outbreak impact has already wiped out more than $4.24 billion from the 2020 box office, a government official said in April.
India will allow farmers to sell produce directly to bulk buyers such as trading companies, food processors, and large retailers, the Agriculture Minister said on Wednesday. This would obviate the need for farmers to bring their produce to India's more than 7,000 regulated wholesale markets and let buyers buy from the fields, Narendra Singh Tomar told reporters after a cabinet meeting chaired by Prime Minister Narendra Modi.
India's enormous services industry endured another month of devastating contraction in May as the coronavirus brought activity to a near halt, causing steep job losses and cementing fears of a deep recession, a private survey showed on Wednesday.
Japan and South Korea may enter a trade war after a court in South Korea ordered legal procedures to liquidate the assets of a Japanese company that refused to compensate forced laborers from the war when Korea was a Japanese colony. The liquidation of those holdings is a "red line" for Tokyo, as per a report published by Asia Times. If the line is crossed, Tokyo will retaliate against Seoul with economic countermeasures that range from the industrial to the financial, Asia Times reported.
Singapore has set up the new SG Digital Office (SDO) to boost technology adoption as part of its COVID-19 economic recovery effort. To help promote inclusive access to digital tools and skills, including for older people, for stallholders in hawker centers and for small businesses, SDO will recruit 1,000 "digital ambassadors" by the end of June. Comprising both full-time staff and volunteers, they will work with companies, community groups, and the public.
The major Asian stock markets had a mixed day today:
NIKKEI 225 increased 81.98 points or 0.36% to 22,695.74
Shanghai decreased 4.12 points or -0.14% to 2,919.25
Hang Seng increased 40.68 points or 0.17% to 24,366.30
ASX 200 increased 50.20 points or 0.84% to 5,991.80
Kospi increased 4.18 points or 0.19% to 2,151.18
SENSEX decreased 128.84 points or -0.38% to 33,980.70
The major Asian currency markets had a mixed day today:
AUDUSD increased 0.002 or 0.29% to 0.69488
NZDUSD increased 0.00244 or 0.38% to 0.64534
USDJPY decreased 0.07 or -0.06% to 108.95
USDCNY decreased 0.00415 or -0.06% to 7.11294
Precious Metals:
Gold increased 18.35 USD/t oz. or 1.08% to 1,716.50
Silver increased 0.12 USD/t. oz or 0.67% to 17.7830
Some economic news from last night:
Japan:
Foreign Bonds Buying decreased from -453.1B to -499.3B
Foreign Investments in Japanese Stocks decreased from 74.8B to -38.0B
South Korea:
Current Account (Apr) decreased from 5.96B to -3.12B
Australia:
Exports (MoM) (Apr) decreased from 15% to -11%
Imports (MoM) (Apr) decreased from -4% to -10%
Retail Sales (MoM) (Apr) decreased from 8.5% to -17.7%
Trade Balance (Apr) decreased from 10.602B to 8.800B
New Zealand:
ANZ Commodity Price Index (MoM) increased from -1.1% to -0.1%
EUROPE/EMEA:
Germany, under Angela Merkel, is planning a 130 billion euro package to help lift the economy out of recession following the coronavirus pandemic. The German government is looking at introducing tax cuts and introducing spending into the economy to help it kick start. Measures also include child allowances, VAT drop from 19% to 16%, as well as 50 billion euros to finance new technologies.
The German ambassador Michael Clauss to Brussels has told the Guardian that he believes EU leaders will have to interject in Brexit talks by the Autumn to be able to pass through crunch talks by the summit on the 15th of October. Clauss said that the UK must be more realistic in talks for any sign of progression.
Yesterday, the UK recorded more deaths than the whole of Europe combined. The UK on the 8th will impose a two-week quarantine for anyone entering into the country, just as other European countries are relaxing measures. It seems very bizarre regarding the timing, and many are now questioning if the figures were altered to justify imposing a quarantine.
The major Europe stock markets had a negative today:
CAC 40 decreased 10.40 points or -0.21% to 5,011.98
FTSE 100 decreased 40.97 points or -0.64% to 6,341.44
DAX 30 decreased 56.80 points or -0.45% to 12,430.56
The major Europe currency markets had a mixed day today:
EURUSD increased 0.00911 or 0.81% to 1.13261
GBPUSD increased 0.00344 or 0.27% to 1.26101
USDCHF decreased 0.00527 or -0.55% to 0.95622
Some economic news from Europe today:
Swiss:
CPI (YoY) (May) decreased from -1.1% to -1.3%
CPI (MoM) (May) increased from -0.4% to 0.0%
Germany:
IHS Markit Construction PMI (May) increased from 31.9 to 40.1
German Car Registration (MoM) (May) increased from -43.8% to 39.1%
German Car Registration (YoY) (May) increased from -61.1% to -49.5%
UK:
Car Registration (YoY) (May) increased from -97.3% to -89.0%
Car Registration (MoM) (May) increased from -98.3% to 368.6%
Construction PMI (May) increased from 8.2 to 28.9
Norway:
House Price Index (YoY) (May) increased from 1.20% to 2.50%
Euro Zone:
Retail Sales (YoY) (Apr) decreased from -8.8% to -19.6%
Retail Sales (MoM) (Apr) decreased from -11.1% to -11.7%
Deposit Facility Rate (Jun) remain the same at -0.50%
ECB Marginal Lending Facility remain the same at 0.25%
ECB Interest Rate Decision (Jun) remain the same at 0.00%
US/AMERICAS:
A memorial service was held today in Minneapolis to honor the life of George Floyd. Derek Chauvin, the police officer responsible for Floyd's death, will now be charged with second-degree murder in addition to the third-degree murder and second-degree manslaughter charges initially presented. The other three officers at the scene, Tou Thao, Thomas Lane, and Alexander Kueng, have been arrested and are being held on $1 million bail. The FBI and Justice Department are currently investigating Floyd's death. "George Floyd's death was not the first of its kind, and it exposes concerns that reach far beyond this particular case…This must change," US Attorney General Willian Barr stated this Thursday. As protests and civil unrest continues throughout the country, and the Associate Press estimates around 10,000 protestors have been arrested so far.
The US Treasury and Internal Revenue Service (IRS) announced they completed over $267 billion worth of economic impact payments in the past two months. It is uncertain if a second wave of stimulus checks will be distributed. The majority of Republicans are in favor of putting the funds toward the Paycheck Protection Program and unemployment benefits.
The weekly jobless claims totaled 1.877 million in the US, marking the first time the number of filings dropped below 2 million since the week ending on March 14. However, continuing claims reached 21.5 million, advancing by 649,000 lost jobs, and providing a better overall picture for the current unemployment situation in America.
US Treasury Secretary Steven Mnuchin called upon G7 Finance Ministers to work toward aiding low-income countries to combat the economic implications of COVID-19. Through the Debt Service Suspension Initiative, "G20 and other official bilateral creditors should work cooperatively with low-income beneficiaries, the International Monetary Fund, and the World Bank to identify and reschedule all applicable debt for those countries that request participation," Mnuchin stated. The G20 Ministers will reconvene in July to discuss implementation.
US Market Closings:
Dow advanced 11.93 points or 0.05% to 26,281.82
S&P 500 declined 10.52 points or -0.34% to 3,112.35
Nasdaq declined 67.1 points or -0.69% to 9,615.81
Russell 2000 declined -0.03 of a point or 0% to 1,452.06
Canada Market Closings:
TSX Composite declined 47.24 points or -0.30% to 15,527.87
TSX 60 declined 5.01 points or -0.53% to 936.71
Brazil Market Closing:
Bovespa advanced 826.47 points or 0.89% to 93,828.61
ENERGY:
Russia declared an emergency after spilling 20,000 tonnes of oil in northern Siberia, with implications of threatening wildlife and the environment. Analysts and biologists believe that it will take decades to recover.
With Brent Crude hovering just under 40 USD per barrel, Saudi announced they are raising another tax to offset low oil prices, Saudi will increase import duties on products up to 15%.
The oil markets had a mixed day today:
Crude Oil increased 0.28 USD/BBL or 0.76% to 36.9900
Brent increased 0.28 USD/BBL or 0.71% to 39.6400
Natural gas decreased 0.008 USD/MMBtu or -0.44% to 1.8090
Gasoline increased 0.0161 USD/GAL or 1.44% to 1.1333
Heating oil decreased 0.0054 USD/GAL or -0.51% to 1.0617
The above data was collected around 12.27 EST on Thursday.
Top commodity gainers: Gasoline (1.44%), Wheat (2.88%), Oat (4.40%), and Palm Oil (1.58%)
Top commodity losers: Orange Juice (-2.00%), Palladium (-1.97%), Bitumen (-1.59%), and Soda Ash (-1.30%)
The above data was collected around 12.32 EST on Thursday.
BONDS:
Japan 0.04%(+2bp), US 2's 0.20% (+0bps), US 10's 0.81%(+4bps); US 30's 1.60%(+4bps), Bunds -0.32% (+3bp), France 0.02% (+1bp), Italy 1.41% (-15bp), Turkey 11.50% (+9bp), Greece 1.40% (-11bp), Portugal 0.54% (-6bp); Spain 0.56% (+2bp) and UK Gilts 0.31% (+4bp).
US 4-Week Bill Auction decreased from 0.130% to 0.125%
US 8-Week Bill Auction increased from 0.135% to 0.145%
Spanish 10-Year Obligacion Auction decreased from 0.711% to 0.550%
Spanish 15-Year Obligacion Auction decreased from 1.193% to 0.945%
Spanish 3-Year Bonos Auction decreased from -0.160% to -0.215%
Spanish 5-Year Bonos Auction decreased from 0.053% to -0.028%
French 10-Year OAT Auction decreased from 0.03% to 0.02%
Japan 30-Year JGB Auction increased from 0.449% to 0.529%