Blog/Market Talk
Posted Jun 2, 2016 by Martin Armstrong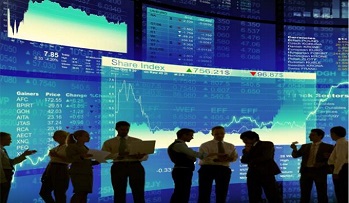 The Nikkei (cash) really hit the tiles today (-2.3%) having received confirmation of the delay to the Sales Tax and its two year reschedule. The JPY saw the flight to quality resulting in a 1% rally to hit a 108.50 high. 10yr JGB's traded from -10bp to -11.5bp. As stated yesterday it will not be long before we start to hear from concerned ratings agencies, as government debt now exceeds 200% of GDP. We did see some safe-haven moves away from Japan entirely with stronger closes in both China and Hang Seng markets. In late US futures trading the Nikkei has regained 1% while HSI and China 300 rallied 0.5%.
Poor earlier Producer Prices (est. 0.1% actual was -0.3%) and it was no surprise to anyone that the ECB left rates unchanged and warned of BREXIT risks and an ever increasing view of slowing economy. Mr Draghi did try to put an upside spin on their outlook but maybe the volume was off as the markets failed to respond. On balance the comments were tame at best!
As expected we had no earth shattering move out of OPEC.
Ahead of tomorrows US NFP's all is still to play for as stocks continue to climb all be it slowly. Todays broader ADP number was marginally off estimate (175k est whilst 173 was released) but the April revision was adjusted from 156k to 166k. All core indices closed in higher on the day with the NASDAQ recording a slightly better (+0.4%) beat over the S+P and DOW +0.2%. Tomorrows NFP estimates are for +164k (previous was +160k) and for the rate to decline marginally from 5% to 4.9%, participation rate expected at 64.8%. The numbers will certainly set the market tone for the week ahead but will also be monitored closely by the FED as they consider their month end possible move!
In bonds the US Treasury curve continues to flatten with 2/10 closing this evening at +91.5bp; with 10's closing 1.80% (-4bp). in Europe German 10yr Bund closed 2bp lower at 0.11%; closing the spread at +169bp. Italy 10yr closed 1.37%, Greece 7.14% (+2bp), Turkey 9.58% (-8bp), Portugal 3.14% (+4bp) and UK Gilt at 1.34%(-3bp).