Blog/Market Talk
Posted Jun 20, 2016 by Martin Armstrong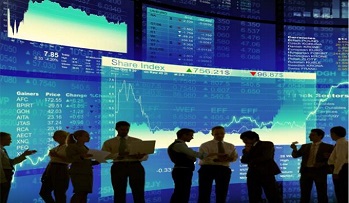 The weekend BREXIT poll shaped markets as soon as Asia opened today. The GBP bounced 1% from the open while global equity markets followed with DAX, CAC, Nikkei, Shanghai all over 2% better than the Friday close. Treasuries and Gold saw profit-taking as we saw a 1% decline from the opening bell. Japan did release Im/Export figures prior to the market open but despite the disappointing Export number (-10.4% estimated the release was -11.3%) – Imports were as forecast -13.8% and so we were back to focusing on Thursdays BREXIT vote in the UK. By the close of business all core markets were positive with the major gains seen in the Nikkei (+2.3%), HSI (+1.7%) and the ASX returning +1.8% on the day.Europe followed Asia's lead with futures opening 2.5% better from the Friday close. All core indices produced around 3.25% returns for the day in anticipation that the UK remains within Europe, come the vote on Thursday. We saw impressive performances across the board from banks, retailers and construction companies to Insurance and travel all in anticipation of a "remain" vote. Many quote that so much has been priced-in is there anything left? Buy the rumor sell the news has always served well in the past!
The global impetus swayed into the states also resulting in triple digit gains for the DOW and the other major indices. We did close off the morning euphoric highs as the day wore on but a convincing day none the less. With gains of around 0.7% across the board the mood was more reflective than driven However, we do have Janet Yellen address congress Tuesday but being so close to the recent FED announcement it is unlikely we will hear any new news. The major event this week continues to focus on Thursdays BREXIT vote as they will use the US Dollar to hedge risks, liquidity and leverage.
GBP was the major mover, as you would expect, today reaching highs of 1.47+ a 2.25% rally. The interesting move however was that JPY continues to be bid. We see did early in the session attempts at the 105 handle but these were rejected within 25 tics and late this evening we are looking at a 103 handle.
In the Treasury market we saw curve steepening as stocks rallied. 2/10's closed +98bpwith 10's having lost 6bp closing at 1.67%. In Germany 10yr Bund also gave up ground closing 0.06%; closing the US/Bund spread at 161bp. Italy closed 1.51% (-3bp), Greece 7.94% (-12bp), Turkey 9.49% (-6bp), Portugal 3.29% -10bp) and UK Gilts at 1.14% (+3bp)