Blog/Market Talk
Posted Jun 17, 2016 by Martin Armstrong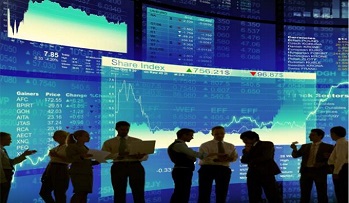 A little light relief for markets ahead of the weekend with core Asian equities clawing back some of momentum lost earlier in the week. The Nikkei did manage a 1% bounce whilst the Shanghai and HSI closed 0.5% higher. Much had been expected of this week given all the Central Bank activity but we head into the weekend still in search of clarity, a pillow of confidence and direction. All news over the weekend will be pointing to the BREXIT vote and its consequences. This will be the most important vote the UK will be making in decades, shaping capital flows the world over.
Europe continued yesterdays bounce with solid 1% gains for FTSE, DAX and CAC and a 2% rally in the IBEX. However, next weeks events will determine not just the rest of the months direction but the direct of Europe.
Gold closed back up but failing to close really strong but leaving the door open for a retest of resistance. This is merely a confirmation that uncertainty persists and even though we saw a rally in GBP, the search for USD liquidity persists, here too it remains below even Daily Bullish Reversals. The British Market remains nervous as dealers widen their spreads and increased margin requirements. Masked in all the BREXIT headlines is the fact many bank share prices are way off levels seen ten years ago and with some (Spain's Banco Popular) down 90% from their highs. Property remains one of the big issues (with so many bad loans) banks are desperate for a return of confidence to boast the align housing market or be forced the right down and/or recapitalize.
US equities did recover from morning lows only to record one of their worst weeks in a while. The Dow again failed to close above 17800 avoiding once again any buy signal raising concerns of weakness still present. US Indices are all lower but are still performing when compared to the rest of the world YTD. The uncertainty remains into the weekend but as I have already stated, next week has the potential to reshape Europe. The VIX remains just under 20 but then a little insurance policy is always a good thing for next week.
The Bond Market saw a little profit-taking today as well asa few people giving back some of the curve. 2/10's closed the day 2bp steeper at +91.5bp with 10's closing at 1.61%. Europe also saw the 10yr Bund weaker closing back in positive yield at 0.017%. There was news that large client flow out of government paper in favour of corporate driving markets recently. 10yr US/Bund spread closed 159.5bp. Italy 10yr closed 1.51% (-3bp), Greece 7.94% (-12bp), Turkey 9.49% (-6bp), Portugal 3.29% (-10bp) and UK Gilt 10yr at 1.14% (+4bp).