Blog/Market Talk
Posted Jun 14, 2016 by Martin Armstrong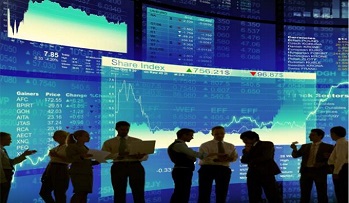 It was all about the Nikkei and the JPY again today trading to 105.50 as stocks lost another 1%. We are on daily bearish reversals here so we may well see a short-term bounce from here. As you would expect it was exporters that suffered with Nissan and Honda a couple of names being talked lower. The BOJ starts its two-day meeting Wednesday and the market really is looking for guidance. Oil is not helping stocks anywhere as it continues to drift having hit $51+. China was one of the few bright spots today closing higher up 0.3%. HOWEVER, news just released announces that China will NOT be included in the MSCI EM Index – Currently see China300 futures trading around 1.6% lower.
History was written today when the German 10year Bund traded with a negative yield. The weakness in global stocks continues to push capital into core markets which increases the spreads with peripherals. As Bunds were rallying, so the debts of Spain, Italy, Greece etc. were widening – more below. The IBEX, CAC, and FTSE all lost 2% today with the DAX down just 1.5%. Nerves continue all around after a weak Asian sector which was followed by weaker than expected UK CPI numbers (+0.2% against an expected 0.3%). Again, financials were a large part of the gossip today with the Spanish Banco Popolare closing down over 6% as rumours of only 20% of its €1bn being taken-up. Worth noting that this stock (YTD) is down around 74%.
Nerves continued into the US session also when we saw triple digit declines soon after the open. However, by the close and after a healthy bounce, we still closed lower but off of the day's lows. The money is certainly finding its way into the states be that through stocks, bonds or commodities, and the shallow dip, the DXY and commodities support that view. Gold held its own today but yet again alludes the previous high. Retail Sales were a confidence booster today showing better than expected release a 0.5%.
US Treasury curve saw additional flattening today but not too much to write home about. 10's closed at 1.61% – closing 2/10 curve at +88.5bp. The US/Bund 10yr spread widened to +161.5bp. The concern around global stocks influences peripheral spreads and so we saw weakness across all sectors. Italian Bonds lost ground widening their spread to Bunds to +150.5bp (+5bp), Greece 8.01% (+36bp), Turkey 9.56% (+2bp), Portugal 3.35% (+15bp) and UK Gilts tightened 6bp to close 1.14%.
Still lots to play for this week with Central Banks in action, data from core Europe and the US but even all that falls into insignificance when you consider the BREXIT vote on the 23rd.